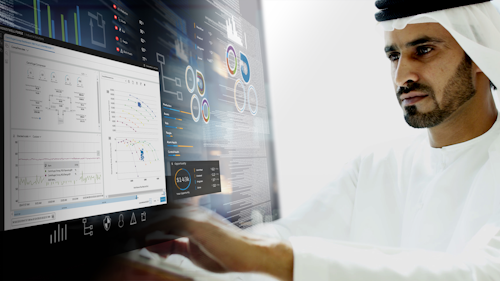 (Courtesy Honeywell)
Offshore staff
ABU DHABI, UAE – ADNOC has formed a 10-year predictive maintenance partnership agreement with Honeywell.
This will involve deployment of Honeywell's asset monitoring and predictive analytics platform to support asset efficiency and integrity across ADNOC's upstream and downstream operations. Using technologies such as machine learning and digital twins, the platform will help predict equipment stoppages and cut unplanned equipment maintenance and downtime, leading to cost savings for ADNOC. 
ADNOC will apply Honeywell Forge Asset Monitor and Predictive Analytics solutions at its Panorama Digital Command Center at its headquarters in Abu Dhabi.
The center aggregates real-time information from the company's various business units and uses smart analytical techniques models, AI and big data to generate insights and recommend actions.
Honeywell's solutions will facilitate central monitoring of up to 2,500 critical rotating equipment items across all ADNOC divisions, with the analysis potentially used to evaluate equipment overhaul extension programs in order to increase uptime.
11/21/2019