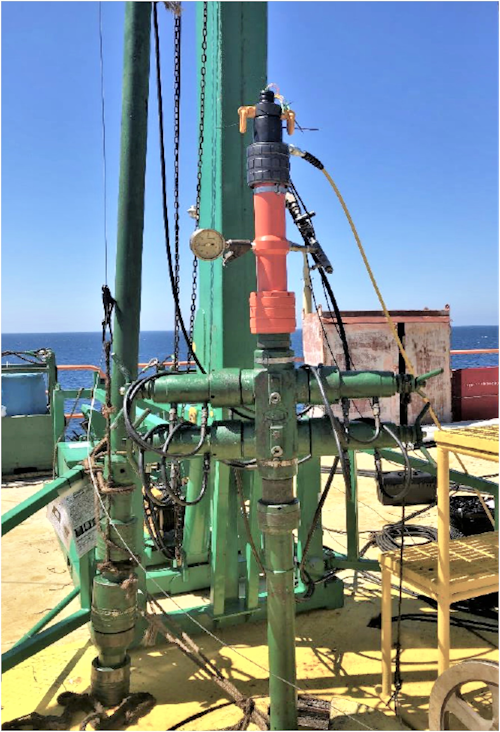 (Courtesy Well-SENSE)
Offshore staff
ABERDEEN, UK – Well-SENSE has completed its first offshore projects involving application of the FiberLine Intervention (FLI) technology.
The programs have included distributed temperature sensing (DTS) surveys for flow profiling on two unmanned gas lift wells offshore Malaysia; and various leak detection surveys that involved capturing DTS and distributed acoustic sensing (DAS) data, to determine leak points in producing wells and wells facing P&A in the North Sea.
FLI involves use of a small, compact probe to install bare optical fiber along the entire well to compile instant, distributed data simultaneously from each location.
According to the company, wireline, slickline or coiled tubing are not required for deployment, which allows for a reduced well site footprint.
The technique, it adds, typically taking around 3 hours to complete, compared to 12-14 hours for wireline logging.
During the flow profiling campaign off Malaysia, FLI is said to have delivered additional insights such as the optimal temperature of the producing well, the location of water ingress, and the flow performance of each gas injection valve.
This allowed the operator to consider new production optimization options.
Capturing both distributed temperature and distributed acoustic data during the leak detection projects in the North Sea allowed the respective operators to verify well integrity or identify leak points and paths, Well-SENSE added, including in the B and C annulus, and to plan any required remediation work.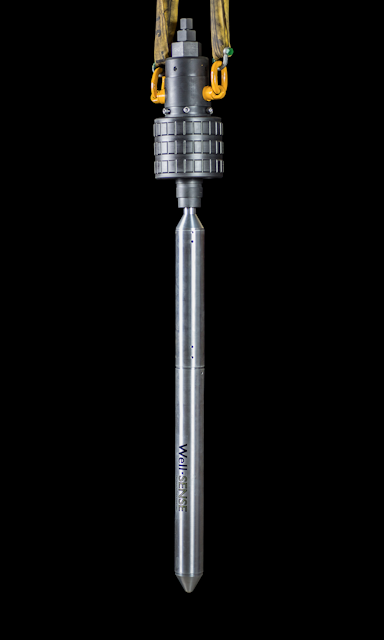 FiberLine Intervention probe and launcher(Courtesy Well-SENSE)

10/28/2019