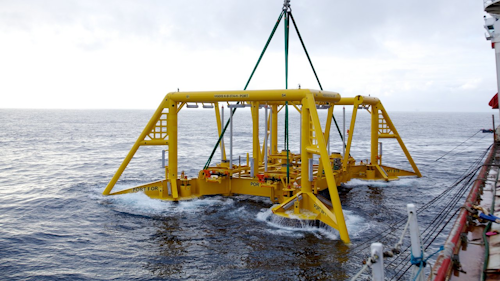 (Courtesy Equinor)
Offshore staff
OSLO, Norway – Norway's Petroleum Safety Authority has sanctioned Equinor's proposals for long-term field-life extensions in the North Sea.
The original consent for operation of the Tordis field was due to expire on Dec. 31, 2019. In order to recover the remaining reserves, Equinor now has consent to continue operating the facilities until the end of 2036.
Tordis is in the Tampen area in the northern Norwegian North Sea, between the Statfjord and Gullfaks fields, in water depths of 150-220 m (492-722 ft).
The field, which started production in 1994, has been developed with a central subsea manifold tied-back to Gullfaks C, which also supplies water for injection. Seven single-well satellites and two subsea templates are tied back to the manifold.
Consent for operation of the Vigdis field had been set to expire on March 9, 2024, but this has now been extended through Dec. 31, 2040.
Vigdis is also in the Tampen area, between Snorre, Statfjord and Gullfaks, in 280 m (918 ft) of water.
Production, which started in 1997, comes currently through seven subsea templates and two satellite wells connected to the Snorre A platform.
09/11/2019