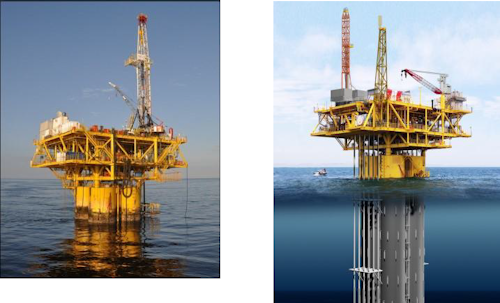 Wison Offshore Technology
Offshore staff
SHANGHAI, China – Wison Offshore Technology (WOT) has completed its acquisition of all interests in the Buoyant Tower technology held by General Marine Contractors (GMC).
WOT's predecessor Horton Wison Deepwater (HWD) formed a joint venture for the development with GMC in 2011.
The concept of a Buoyant Tower was based on cell spar and compliant tower technologies and was first realized in the CX-15 platform, built at Wison's yard in Nantong, China, and installed offshore Peru in 2012 for the operator BPZ Resources. It is still in production.
According to WOT, the concept is suited to oil and gas developments in shallow to mid-depth waters. The platform can support most typical E&P operations such as drilling, production (dry trees), gas compression or treatment, crude stabilization, water treatment or injection, power generation and other purposes.
"We are very pleased to resume the full control of the Buoyant Tower technology as we believe that the technology has a great potential in the present cost-restricted market, in particular for the development of marginal oil and gas fields," said Dr. Weimin Chen, Director of WOT.
06/24/2019