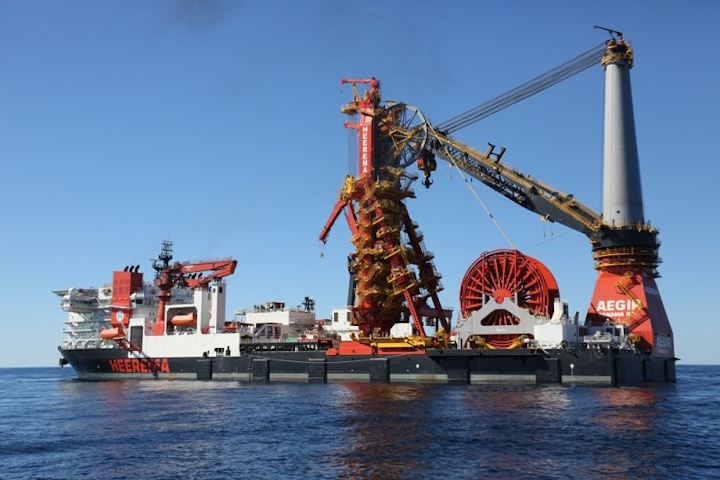 Offshore staff
LEIDEN, the Netherlands – Heerema Marine Contractors (HMC) has decided to discontinue offshore pipelay, following a review of the company's position.
The market remains highly competitive with significant overcapacity, the company said.
Following the withdrawal, around 350 permanent jobs at HMC will be phased out.
The announcement represents a further realignment of the company, first set in motion with therestructuring in 4Q 2017 due to market conditions and continued low levels of investment by the oil and gas industry.
HMC now plans to focus entirely on heavy lift, decommissioning, and renewables.
After honoring current commitments, the company will cease offshore pipelay activities. It also plans to convert its deepwater construction vesselAegir to a fast sailing heavy-lift vessel.
As part of its strategy the company will simplify and streamline its board and management structure, with chairman Pieter Heerema taking on the additional de facto role of chief executive of HMC prior to the appointment of a permanent CEO.
Pieter Heerema said: "Dictated by the difficult market conditions we have to change into a different kind of organization. I deeply regret the consequent loss of trusted and professional colleagues who have helped building our strong reputation in the offshore (pipelay) market.
"At the same time, we have to continue our process of transforming into a marine contractor which is leaner, more efficient and capable of benefiting from the opportunities the offshore market still represents."
04/25/2018