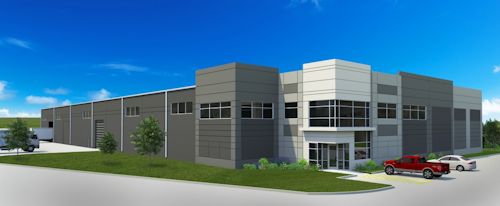 Offshore staff
HOUSTON – Pipeline Research Council International (PRCI) has broken ground on a new Technology Development Center (TDC) in Houston. The TDC is a major commitment by the energy pipeline industry to address the key issues it faces to ensure the safety of  national and international pipeline systems.
Since the creation of the PRCI pipeline repository in 2012, it has been progressively building an inventory of pipeline samples to support technology development. The benefits to the industry have already been realized, as the current site has been used to evaluate and develop new technologies, to provide a location for accumulation of former in-service pipe materials with real-world pipeline features/flaws that are invaluable to PRCI's R&D program and the industry, and supporting industry-sponsored workshops.
The TDC will open with over 600 test specimens available for advancing pipeline research. It will be a key enabler to understanding and improving current inspection and integrity assessment technologies, and promoting the development of new technologies for pipeline integrity management.
The new TDC will be on over eight acres and will include a five-acre state-of-the-art pull test facility, a 20,000-sq-ft (1,858-sq-m) workshop and test facility, and 9,000 sq ft (836 sq m) of office and meeting space.
PRCI President Cliff Johnson noted, "This new site will allow us to continue to grow our pipeline sample inventory and to perform the research needed to ensure the safety and integrity of our vital pipeline infrastructure globally."
07/10/2014