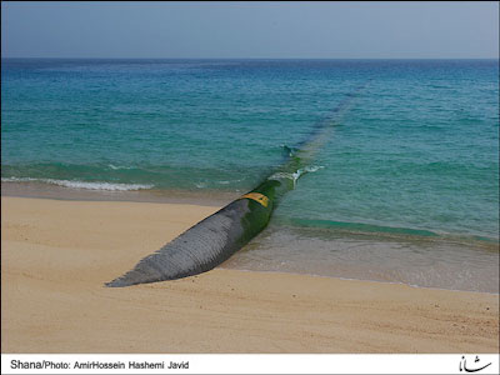 Offshore staff
TEHRAN, Iran – Pigging has started on a gas pipeline in the Persian Gulf connecting Siri Island to Assaluyeh on the Iranian mainland.
Mohammad Baqer Soleimani of Iran's Offshore Oil Co. told news service Shana that operations on the 300-km (186 mi) long pipeline are expected to be completed by next March.
The pipeline was commissioned as part of National Iranian Oil Co.'s plan to transfer more than 500 MMcf/d (14 MMcm/d) of gas from the offshoreSalman oil field to Assaluyeh, where it will be directed to refineries for desalting.
Petroleum Engineering and Development Co. (PEDEC) is outsourcer of the project and Petro Iran Development Co. is the contractor.
Load-out has started of platforms B and C forPhase 12 of the South Pars gas/condensate development.
Iranian Offshore Engineering and Construction Co. (IOEC) fabricated the facilities, each weighing 3,300 tons, at its Khoramshahr yard.
Following installation offshore and startup, the new platforms should boost sour gas production from Phase 12 to 2.5 bcf/d (71 MMcm/d).
06/02/2014