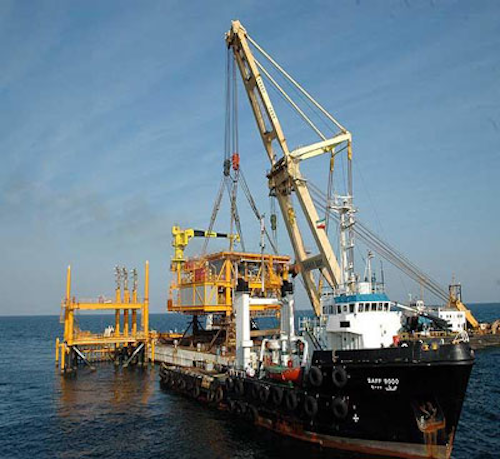 Offshore staff
TEHRAN, Iran – Sadra Co. has completed laying 105 km (65 mi) of pipe on the seafloor between Lavan Island and the Reshadat oil field in the Persian Gulf, according to news service Shana.
A total of 8,400 sections of 16-in. pipes were installed, coated with 40 mm (1½-in.) of concrete. Shana says the passage of pipes and the laybarge between two legs of the platform at the final phase was one of the most difficult parts of the project.
Oil production started from Reshadat in 1968. Output from 14 wells is currently transferred to Lavan Island for storage via a 108-km (67-mi) long, 18-in. pipeline. This latest development phase is expected to raise output by 65,000 b/d.
5/01/2013