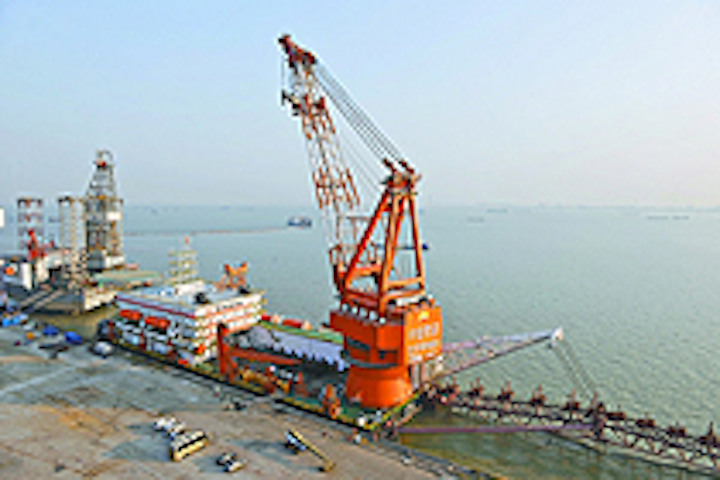 Offshore staff
BEIJING – The pipe-laying barge CPP 601, owned and operated by the China Petroleum Pipeline Bureau, an affiliate of China National Petroleum Corp. (CNPC), will construct a 29-km (18-mi) long subsea pipeline in Tanzania.
CPP 601 is 121.2 m (398 ft) in length, with four full-automatic welding workstations. It can lay pipes of 150 mm to 1,500 mm (6 in. to 60 in.) in diameter at a water depth of 5 m to 150 m (16 ft to 492 ft). The barge has a maximum hoisting capacity of 1,600 tons, and can accommodate 376 crew members. 
The barge sailed out of Nantong, Jiangsu Province, China, on Oct. 30, and is expected to arrive in Tanzania in mid-December.
11/09/2013