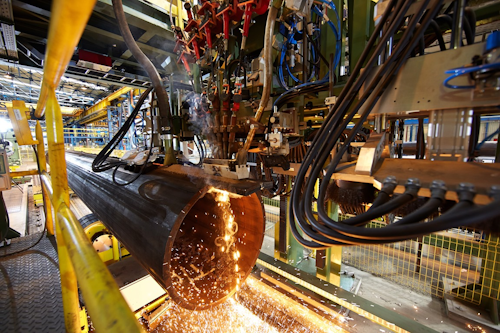 (Courtesy Corinth Pipeworks)
Offshore staff
ATHENS, Greece – Energinet has contracted Corinth Pipeworks to supply offshore linepipe for the new Baltic Pipe gas project in northern Europe.
The fabricator will manufacture 114 km (71 mi) of 32-in. and 36-in. SAWL steel pipes (43,000 tons in total) with a three-layer polyethylene anti-corrosion coating, epoxy lining for flow assurance, and concrete weight coating with sacrificial anodes and bends.
Deliveries are due to start late this year and continue through 2021, when the pipes will be laid through Danish waters.
The Baltic Pipe will take gas from the Norwegian North Sea trunkline system to the Danish and Polish gas transmission networks.
Energinet is Denmark's national transmission system operator for natural gas and electricity.
08/28/2019