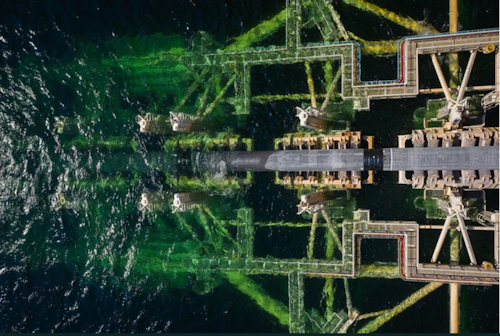 (Courtesy Nord Stream 2 Corp.)
Offshore staff
ZUG, Switzerland – Allseas' Pioneering Spirit has completed installation of the second of the two Nord Stream 2 gas pipelines through the Finnish Exclusive Economic Zone.
The vessel had finished construction of the first line's 374-km (232-mi) Finnish section in April.
To date, more than 1,800 km (1,118 mi) of the twin pipeline system have been laid through Finnish, Russian, Swedish and German waters.
08/23/2019