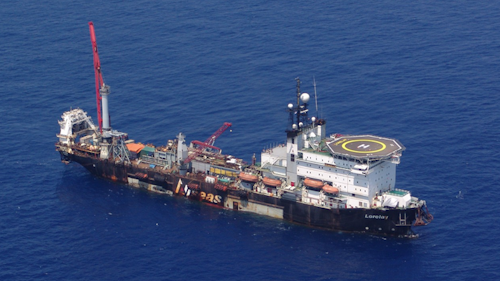 Allseas
Offshore staff
HELSINKI, Finland – Allseas' Lorelay has completed construction of the offshore section of the Balticconnector gas pipeline across the Gulf of Finland.
Offshore pipelay started on May 20 at Inkoo, Finland, and finished yesterday with the final section in place at Paldiski on the Estonian coast.
Rock dumping has started over parts of the pipeline and will be completed next month. The next major step will be an offshore pipeline pressure test during July-August, after which the pipeline will be emptied and dried.
It will then be connected to the onshore pipelines in Finland and Estonia during the fall, with the entire Balticconnector system due to be fully commissioned by the end of 2019.
06/25/2019