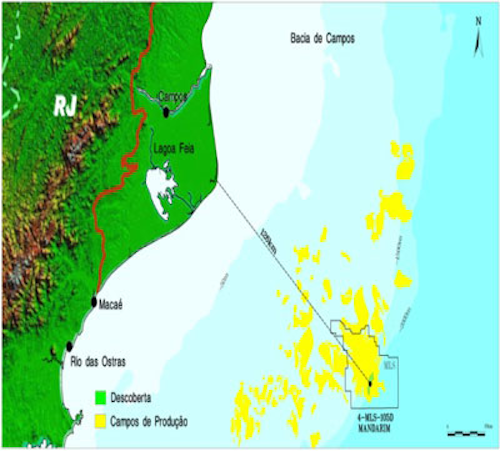 Offshore staff
RIO DE JANEIRO – Petrobras has discovered oil in the Mandarim accumulation in the Campos basin.
The postsalt find, in water depths of 1,874 m (6,148 ft), was made by well 4-MLS-105D-RJS, 126 km (78 mi) offshore Rio de Janeiro state. It was drilled at a location next to the P-56 platform serving theMarlim Sul field, and could be brought onstream next year as a tieback.
Mandarim is in an Eocene-age arenaceous reservoir at a depth of about 2,965 m (9,727 ft). Early analysis suggests a 100-m (328-ft) oil column of 13-16° API, similar to that produced in the main Marlim field.
Petrobras expects to complete testing this year of the new reservoir's productivity.
01/04/2013