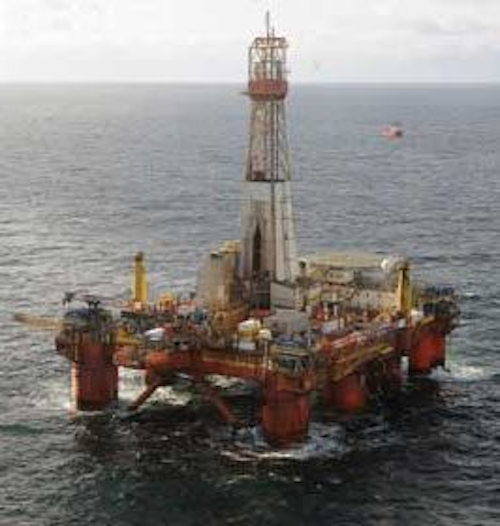 Much of the recent focus offshore Norway has been on the giant oil discoveries in the far north and south. These will spur development of new production hubs in the coming years, but there are other ambitious schemes under way to transform existing hubs for extended service.
Early this year, the semisubmersibleTransocean Barents completed an appraisal well on the Statoil's Skrugard discovery in the Barents Sea, proving a 26-m (85-ft) gas column overlying a 48-m (157-ft) oil column. Statoil now estimates combined oil resources on the Skrugard and Havis structures at 400-600 MMbbl recoverable, with further wells to follow.
This will be Norway's northernmost field development, 110 km (68 mi) north of the Snøhvit complex, 200 km (124 mi) from the mainland, and far removed from infrastructure. Statoil is already awarding engineering study contracts, one going to Sevan Marine for a cylinder-shaped FPSO (the same solution Eni has adopted for the Goliat project to the south). However, Statoil may also consider a spar, which is the designated concept for its Aasta Hansteen gas-condensate project in the Norwegian Sea.
Pushing the frontiers of development will require a major northern extension of Norway's gas transportation system to connect with the trunklines and onshore terminals farther south. Trunkline network operator Gassco says a new 1,000-km (621-mi) Barents pipeline might be needed from 2020 onwards to cater for future large gas finds in the region, with capacity for 50 MMcm/d (1.77 bcf/d). There could also be a need for a pipeline from the Snøhvit LNG plant on Melkoya Island to the Åsgard Transport System in the Norwegian Sea, although thinking could change if the Snøhvit partners decide this year to install a second LNG train.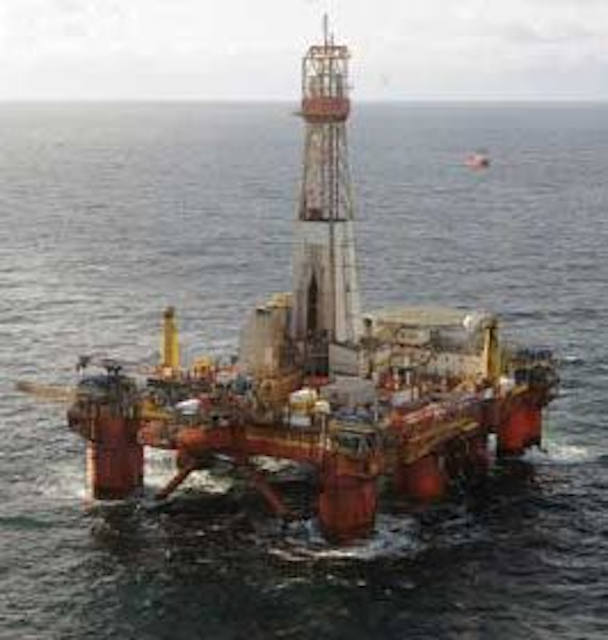 Transocean Leader last year for exploration drilling on the Aldous Major discovery, since renamed Johan Sverdrup. Photo: Harald Pettersen/Statoil." title="Statoil used the semisubmersible Transocean Leader last year for exploration drilling on the Aldous Major discovery, since renamed Johan Sverdrup. Photo: Harald Pettersen/Statoil.">
Statoil used the semisubmersibleTransocean Leader last year for exploration drilling on the Aldous Major discovery, since renamed Johan Sverdrup. Photo: Harald Pettersen/Statoil.
In the Utsira High region of the Norwegian central North Sea, Statoil and Lundin Petroleum continue appraisal drilling on their respective licenses containing the unitized Johan Sverdup field, thought to be one of Norway's largest ever discoveries with reserves of 1,800 MMbbl. As requested by Norway's government, Lundin and det Norske Petroleum have submitted synergistic development plans for their fields in the Greater Luno and Draupne area, with Draupne's wellstream sent to the Luno production platform for processing. Planning is also under way to harness 315 MMboe of reserves at the Dagny and Eirin fields – Statoil intends to hook up production to its Sleipner complex. Norway's government is putting pressure on the various operators of these fields to install subsea cables to import power from the mainland, in order to reduce emissions.
As for field overhauls, BP's Valhall redevelopment in the North Sea should come onstream around mid-year, later than scheduled. Now the company is turning its attention to Hod, which it plans to re-develop by replacing two existing platforms with a new unmanned facility exporting production to Valhall via a new multi-phase pipeline. Statoil is studying options to redevelop the Snorre field in the Tampen area, where it has identified a further 900 MMboe of untapped reserves. This could involve major platform upgrades and replacement of the Snorre B floating production unit with a new facility. Statoil has plans also to extend the gas profile at the Gullfaks complex via subsea compression.
Despite the slowdown, as in Norway a mass of development projects are coming together in the UK, with BP leading the way. The company is replacing the Foinaven FPSO west of Shetland with a brand new floater, and has launched a second-phase development of its giant Clair field in the same area. The new tax incentives could finally persuade Chevron and its partners to submit plans for the deepwater Rosebank oilfield close to the median line with the Faroe Islands. Floating production is making a strong comeback, with FPSOs or semis lined up for Shell's Fram, DEO's Perth, ATP's Cheviot, EnQuest's Alma Galia, Premier's Catcher, Dana Petroleum's Western Isles, Nautical Petroleum's Kraken heavy-oil project, and Ithaca Energy's Greater Stella Area fields. Fixed platform complexes are also emerging in the North Sea, such as Nexen's Golden Eagle project and probably at GDF Suez's Cygnus field in the southern gas basin, while bridge-linked platforms are set to be added to the Montrose and Lomond complexes to tie in reserves from new fields.
Elsewhere around northwest Europe, Providence Resources' multi-well campaign around Ireland's shores is off to a good start, with strong results from appraisal drilling on the Barryroe oil and gas field in the Celtic Sea. Offshore Denmark, PA Resources may have opened a new play with its productive discoveries on the Lille John and Broder Tuck structures.
Installation and commissioning will be completed later this year on the second Nord Stream trunkline in the Baltic Sea. But progress on the Shtokman gas project in the Barents Sea appears to have stalled. ExxonMobil and Petrom have Romania's first deepwater discovery, finding gas in 1,000 m (3,281 ft) of water, 170 km (105 mi) offshore Black Sea.

More Offshore Issue Articles
Offshore Articles Archives
View Oil and Gas Articles on PennEnergy.com