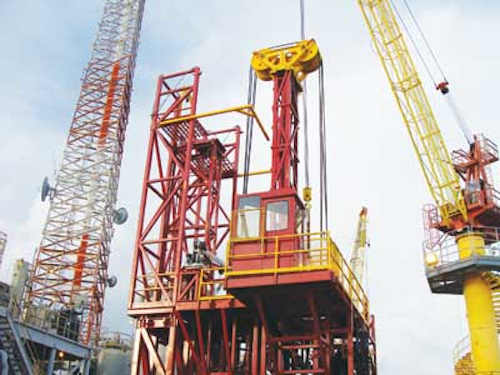 Fit-for-purpose solutions are today's answer
Ian Smith
Delaney Olstad
Weatherford International Ltd.
As offshore oil fields worldwide continue to mature, the industry is looking for fit-for-purpose solutions that deliver safe and cost-efficient late-stage intervention and well-abandonment operations.
Reliable equipment, competent personnel, and specifically designed equipment are critical for completing this final and inevitable stage of the life of a well in ways that comply with increasingly stringent environmental regulations that can vary from region to region.
Globally, an estimated 20,000 wells have been targeted for abandonment, 60% of the well are in the Gulf of Mexico (GoM). Other key regions are the North Sea, Asia/Pacific, and sub-Saharan Africa.
Abandonment regulations are particularly strict in the GoM and North Sea. However, a number of Asia/Pacific countries are coming together to attempt to put in place abandonment guidelines that could be the first step toward greater regulation in that region, where thousands of wells are in line to be decommissioned.
This backlog of idle wells is pushing service companies to develop innovative systems and to enhance existing tools for the complex well abandonment process. The undertaking involves integrating a variety of technologies, products, services, and various skill sets to complete the three main stages of well abandonment – the diagnostic and inspection phase, reservoir and well isolation (including removal of casing strings) and removal of the conductor, the main conduit between the platform and the well.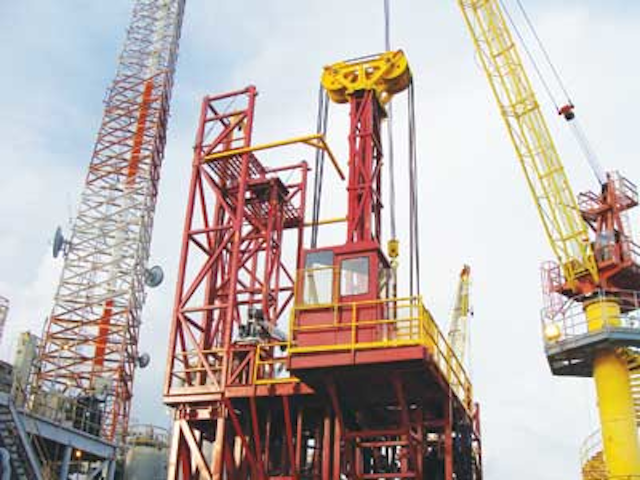 The modular pulling-and-jacking unit is designed for portability so it can be easily moved from one well to another.
Weatherford, a global provider of well abandonment services, has developed an integrated portfolio of well abandonment products and services that combines conventional methods, such as cantilever systems, casing jacks, light-weight work decks, wireline, coiled tubing, tubular running services, cutting tools, and cutting, pinning and boring systems, with newer technologies such as hydraulic pulling and jacking units and dual--string milling tools.
Designed for specific applications, including large fixed platforms, subsea wells, and small satellite platforms, these systems have been developed to promote greater safety, save time and cost for operators, and to comply with environmental regulations. The same systems can help operating companies extend the life of a well and increase end-of-life production.
Integrated approach
For one large offshore well abandonment project for a major operator, the company delivered a multi-discipline solution in a program that successfully P&A'd 40 wells on the North West Hutton platform in the North Sea. The two-stage project involved the use of intervention tools such as wireline, slickline, and coiled tubing (CT) services, thru tubing and packers, tubular running services, fishing and milling services, and cutting, pinning and pulling systems.
In the first phase, CT, wireline, and cementing and plugging were used to set cement plugs in the wellbore through the existing completion strings. The second phase involved recovery of 36,450 ft (11,110 m) of tubing and 23,200 ft (7,071 m) of conductors along with casing, using two existing platform drilling rigs.
The field also required installation of a permanent cement barrier immediately above the reservoir. This was to ensure compliance with industry standards, company polices, and UK regulations stipulating that two barriers be placed between hydrocarbon zones and the surface, and one barrier between water zones and the surface.
The operation, which involved more than 1 million man hours, resulted in a significant time and cost savings for the operator, and was completed with no safety or environmental incidents.
In another large platform abandonment project, Weatherford abandoned 15 multi-string wells and two single-string 24-in disposal wells on the Iwaki platform offshore Japan. Due to a poor cement job on the inner string and concerns that the aging platform would not be able to withstand the heavy load, safety was a priority.
In this case, the conductor was cut, pulled to the surface, cleaned, and set down in 39-ft (12-m) sections. The wells were then cut at 653 ft (199 m), 16 ft (5 m) below the seabed. A drilling rig and a dual-drill boring machine were used to pull the conductors and tubulars out of the wells.
Nearly 6 mi (9 km) of multi-string conductors, weighing 2,100 tons (1,800 metric tons) total, were recovered to the surface using lifting tools custom-built for the operation. A total of 245 dual bores and 245 saw cuts were made to lay down the 241 sections of conductor.
There were no accidents or environmental incidents during the operation, which was completed successfully in 62 days, well ahead of the initial 90-day goal, and involved an estimated 26,000 work hours.
Subsea breakthrough
Subsea well abandonment is a growing market, but it is also an undertaking that operators view with some trepidation because of technical challenges and cost concerns. While it is relatively easy and less risky to use conventional drilling or hydraulic workover units, rigs are expensive, difficult to procure, and not always suited to abandonment operations. For that reason, the industry has looked to the service companies to develop subsea well abandonment technologies that are efficient and can be deployed from a monohull vessel.
For subsea well abandonment and well suspension, the mechanical outside single trip (MOST) system can cut and retrieve multiple cemented strings in a single trip, thus reducing rig time. The system, which has a 400,000-lb pull capacity, offers three cutting options: tension with mud motor, compression with mud motor, and compression with a marine swivel or top-drive rotary. The technology confirms the cut without tripping, is easily latched and released to inspect the cutting knives, and causes little or no internal or external wellhead damage. The system has been deployed in 1,500 wells globally, and was designed for use with a semisubmersible rig or monohull vessel.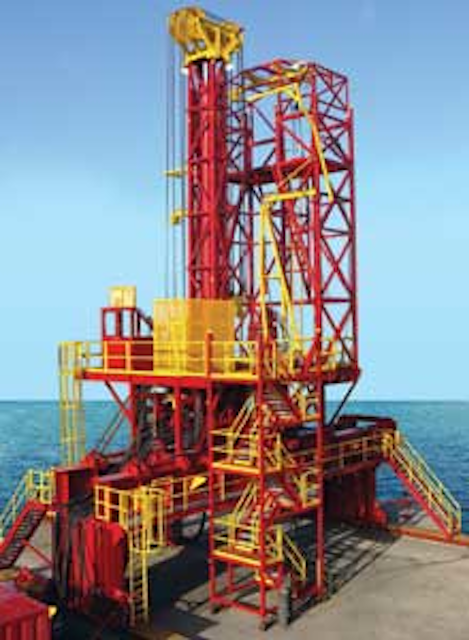 A P&JU system served as the foundation of a multi-disciplinary, single-source solution for an intervention and P&A operation in 10 wells in the Mississippi Canyon area of the GoM.
In what was one of the world's first rigless subsea abandonments, the MOST system was deployed from a monohull vessel to decommission five subsea wells for a major North Sea operator, providing a safe alternative to an expensive mobile drilling unit or explosives that can present environmental and operational problems. The system was used with a marine drill fitted atop a moonpool and marine casing cutters. Bridge plugs, inflatable packers, and 150-ft (46-m) cement plugs were set in the wells, and seal assemblies were either backed off and recovered using work string, or milled out when problems arose.
The operation resulted in what is believed to be the world's first surface recovery and storage of oil-based drilling fluids. Crews were able to cut, pull, and recover the 18¾-in. (508-mm) subsea wellheads, 30-in. (762-mm) conductor, 20-in. (508-mm) casing and the retrievable guide base from the seabed in a single trip. The project was completed in 45 days, with no accidents, environmental issues or non-productive time (NPT).
Rigless applications
Among the newer advances in rigless abandonment methods is the diesel-powered hydraulic pulling and jacking unit (P&JU) that is particularly suited to small, satellite platforms that do not have an existing derrick, have a downgraded derrick, or have been storm-damaged. In these cases, the cost of bringing in a jackup rig, workover unit, or snubbing unit is prohibitive. The P&JU technology is safer and more efficient than light-weight work decks equipped with a crane, jack, and power swivel as in the original rigless solution.
The technology has global potential, particularly in the GoM, southern North Sea, and Asia/Pacific, where the smaller platforms are more prevalent and where the challenges are similar. Demand for abandonment services has increased in the GoM in light of changes in US well and platform abandonment regulations adopted in 2010. Under provisions governed by the then Bureau of Ocean Energy Management, Regulation, and Enforcement (BOEMRE), if a well has not been productive for three or more years, the operating company must put forward a plan, including a timeframe and methodology, to abandon it.
In addition, operators can save cost by abandoning idle wells before they are damaged which makes the process more complicated, takes longer, requires more personnel, and uses more expensive technologies.
Since the P&JU technology was introduced in 2006, it has been deployed successfully on several major projects to P&A 39 wells in the GoM where an estimated 9,000 wells are idle. Many had irreparable hurricane damage and were abandoned using cantilever systems at an angle. Currently, there are six P&JUs mobilized in the GoM with a seventh being built and a unit being introduced to the APAC region 1Q 2012.
Designed in 27 different modules, the compact, lightweight P&JU has a hydraulically powered mast that sits directly above the well. The unit is independent from the crane and is certified to operate with a full rack of pipe in winds up to 69 mph (60 knots). The highly mobile system can skid from well to well, leaving a small footprint, and allows a BOP to be placed under the unit.
A P&JU system served as the foundation of a multi-disciplinary, single-source solution for an intervention and P&A operation in 10 wells on the Cognac platform in the Mississippi Canyon of the GoM. The unit provided pulling capabilities of 220,000 lbs (99,790 kg), jacking capabilities of 600,000 lbs (272,155 kg), and facilitated the support of 6,200 ft (1,890 m) of 3½-in. tubing.
Safety, efficiency
The unit's modular design and skid-clamping assembly achieved an average well-to-well move time of one hour, better than the industry standard. The tubular-racking capacity improved efficiency and reduced potential safety concerns associated with manual handling of the tubing. The unit also freed the platform crane, allowing it to perform simultaneous operations, further reducing NPT.
The operation was completed in 234 days, 108 days ahead of schedule, and saved the operator $10.8 million. The crew and equipment associated with the project received the first perfect score ever recorded for the operator in the GoM, based on safety, performance, and NPT.
Another innovative tool used with well abandonment technologies is the dual-string section mill (DSSM), which facilitates safer and more cost-efficient well abandonment operations by reducing the number of trips into the well.
The system is an alternative to milling and under-reaming, providing operators with the ability to section mill both the inner and outer casing strings. It is particularly attractive to operators in the North Sea. Deployed in one run, versus six to eight runs, the system allows the cement plugs to be set across the formation for a permanent rock-to-rock barrier.
Such advancements in technology are giving the industry the tools it needs for the challenging and growing late-stage intervention and well abandonment market. Integrating existing services with new, innovative tools provides a comprehensive system for helping operators achieve cost and time efficiency, while maintaining a strong safety culture and complying with environmental regulations.
More Offshore Issue Articles
Offshore Articles Archives
View Oil and Gas Articles on PennEnergy.com