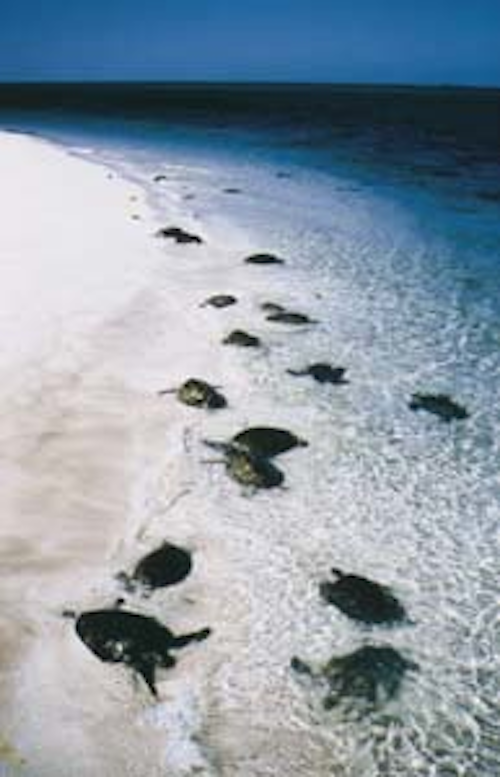 Barrow Island doesn't look like much from the air, an arid slip of reddish sand and stone in the emerald waters of the Indian Ocean just 56 km from the northwestern Australian mainland. It is, however, one of the most important wildlife refuges in the country. And it is the site of some 800 oil wells drilled over the past three decades.
The combination of wildlife refuge and oilfield may at first appear an unnatural union, but Wapet, Western Australia Petroleum, has proven it works and works well for both the wildlife and the company. The field currently produces some 14,000 b/d, and is expected to maintain that level of production for the foreseeable future, since a major secondary effort has been underway in the form of water flooding, fracturing, and gas injection. At its peak in 1971, Barrow Island production reached 50,000 b/d.
The island was formed about 8,000 years ago, and until Wapet arrived in 1964, had not been occupied by man. As a consequence, its abundant wildlife, particularly marsupials, escaped the introduced species and other effects that have almost decimated mainland wildlife. The environment has retained its integrity and is now considered a living museum.
To protect the unique flora and fauna from the beginning of its entry on the island, Wapet adopted a strict conservation program of preservation and rehabilitation of the environment, workforce training, and public education that has proven highly reliable in maintaining the stability of the island environment and its wildlife. The program has been so effective it has become an industry standard for oil industry operations in ecologically sensitive areas and won numerous awards along the way.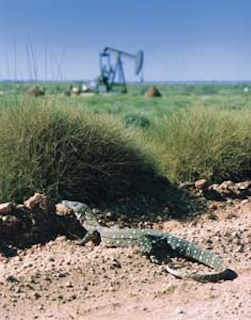 Sea turtles coming ashore to lay eggs and one of the Island's nearly extinct Perantie lizards in the oilfield.



Copyright 1996 Offshore. All Rights Reserved.