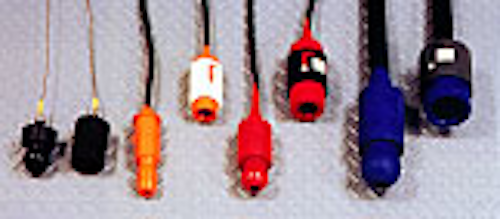 Leslie Bellfore
Houston
Sensors
Oil engineers in Britain, in conjunction with Maxim Technology (Cardiff, United Kingdom), have developed miniature sensors. The set of sensors measures parameters such as the temperature, pressure, and flow characteristics, critical to the reservoir management teams.
Coiled tubing
Ambar Production (Lafayette, Louisiana) announces its StarTacRegistered System. StarTac is an extended reach coiled tubing pipeline remediation system with ranges of five miles or more. The StarTac System includes thruster pigs, skates jetting tools, hydraulic releasing devices, and a retrievable pig that can be pumped down the pipeline.
Composite bridge plug system
Baker Oil Tools (Houston) has released its new QuikDrilltrademark Composite Bridge Plug (CBP) System. The QuikDrill CBP is constructed of composite material rather than metal. According to Baker Oil Tools, the QuikDrill can be removed quicker than its metal counterpart because the composite material is easier to mill and the nonmetallic cuttings easily circulate back to surface. QuikDrill CBPs can be installed by an electric line or coiled tubing.
AC and DC top drives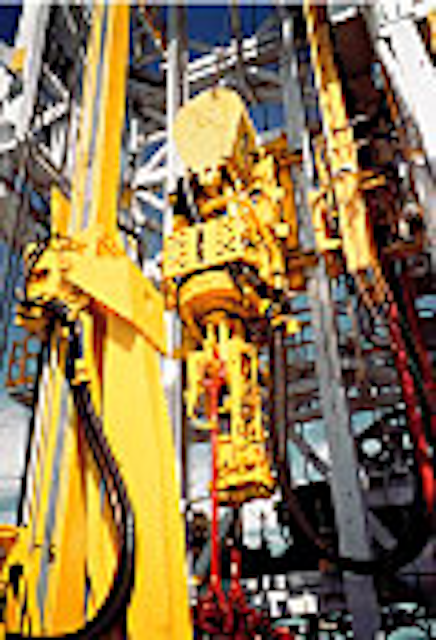 Varco (Orange, California) has released a new information packet depicting its Top Drive Drilling Systems. DC Drives profiled include: 500 ton IDS-1, 750 ton TDS-4S, 4H, and the 750 ton TDS-6S. AC Drives profiled include: 750 ton TDS-8SA, 400 ton TDS-9SA, and the 250 ton TDS-10SA.
Concrete resource guide
ACI International (Farmington Hills, Michigan) announces the availability of the 1999 First Source, its concrete resource guide. The catalog provides information on ACI's products and services, including ACI Online, 1999 Educational Seminars, Certification Programs and Conventions.
Hand valves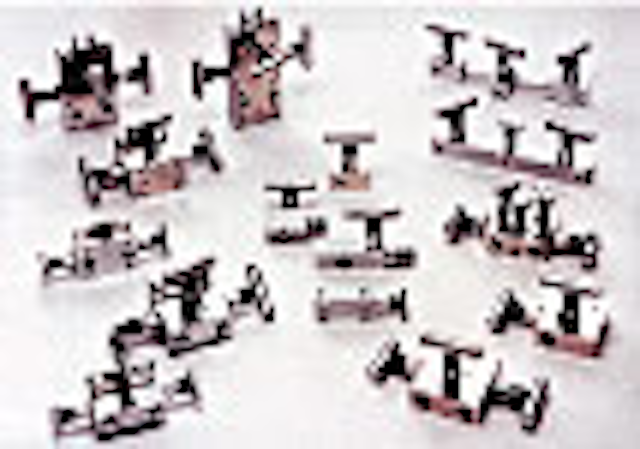 R&M Energy Systems (Dayton, Ohio) is offering a complete line of MagnumRegistered Hand Valves for controlling a variety of media ranging from gases to particulate-laden liquids. Magnum angle, gauge or straight hand valves come in metal or soft seated configurations with a selection of sealing options engineered for high pressure and temperature applications.
Software interface
Wood Group (Houston) and Gemini Solutions (Houston) have developed a new software interface - Prophet, linking Wood Group's permanent reservoir monitoring systems and Gemini's PC-based reservoir simulator package Merlin and Apprentice. Data gathering, sorting, filtering, and importing procedures are automated within Prophet, which is then used to begin the reservoir modeling process through the use of Merlin and Apprentice.
Steel fabrication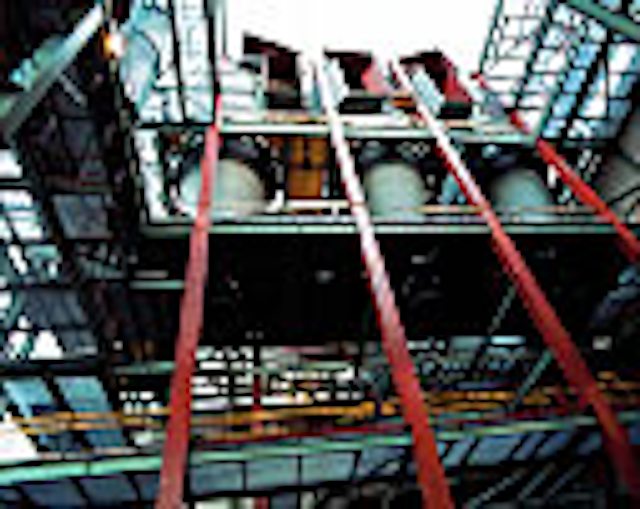 Rautaruukki Steel (Raahe, Finland) has released a new brochure detailing its RAEX M steels for fabrication. Weldability, forming, and machining of the specialty steels for offshore are profiled.
Gas regulators
Concoa (Virginia Beach, Virginia) has announced its new series of single-stage cylinder gas regulators designed for primary pressure control of highly corrosive gases, such as chlorides, sulfides, and other acid-forming gases used in today's specialty gas environment. Series 455 regulators feature a nickel-plated forged brass body and a convoluted 316L stainless steel diaphragm sensitive to downstream changes.
Fiberglass grating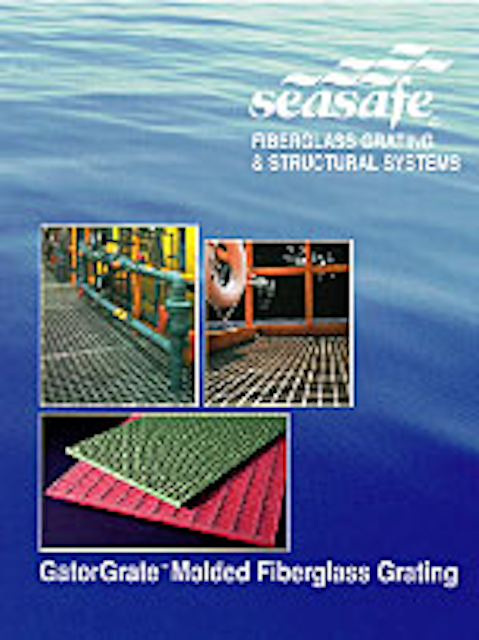 Seasafe (Lafayette, Louisiana) has released a new full-color 8-page catalog describing GatorGrate molded fiberglass grating. Profiled ore grating options including resin systems, grid patterns, and top surfaces as well as standard panel sizes and weights.
Management system
ADB Systems (Houston) announced the introduction of its Enterprise Asset Management (EAM) system called WorkMateRegistered to the oil & gas industry in the Americas. WorkMate is an integrated system for Maintenance Management, Materials Management and Procurement designed and developed specifically for oil & gas operations.
Buoyancy products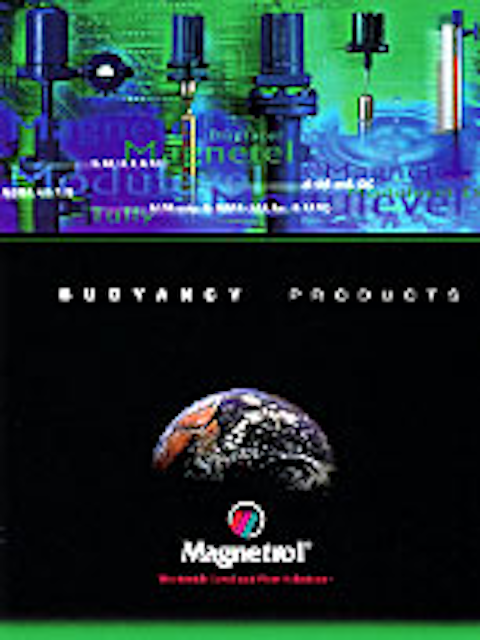 Magnetrol International (Downers Grove, Illinois) has released its new 20-page full-color Buoyancy Products Brochure. The brochure provides illustrations and discussions of the four basic types of buoyancy and level control principles including their advantages and limitations. An at-a-glance chart summarizes the technology (float or displacer), control type, key features, and mounting configuration of Magnetrol's buoyancy products.
Sonar systems
J.W. Fishers (East Taunton, Massachusetts) is announcing the addition of two new side scan sonar systems to their line. Side scan transmits a sonar beam from the transducers mounted on each side of the towfish. The sonar beams sweep over the bottom and reflect off any object laying on the ocean floor.
M Range pump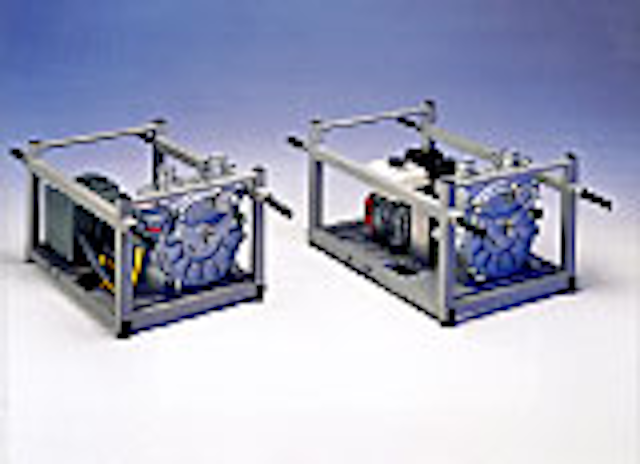 Alfa Laval (Pleasant Prairie, Wisconsin) has released its new M Range peristaltic pump, packaged for portable applications. The pump includes an internal vacuum system and handles abrasives. Other features include: dry self-priming up to 29.5 ft; linear, free passage; and available with gasoline or diesel engine, electric, air or hydraulic motor drives.
Copyright 1999 Oil & Gas Journal. All Rights Reserved.