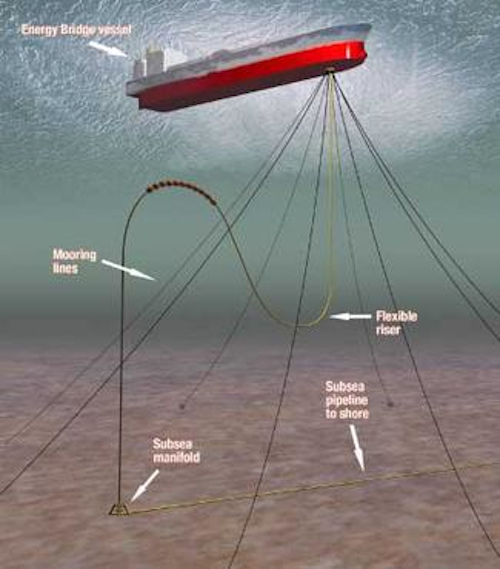 Fishing for platforms
Gulf Marine Institute of Technology believes it has found a way to stave off abandonment costs for platforms in the Gulf of Mexico. The nonprofit firm is researching how to turn platforms into farms for GoM native cobia, red fish, amberjack, and red porgy. It's starting with a platform complex off Port O'Connor, Texas, that was donated in 1998 by what is now Ocean Energy. John Ericcson, GMIT managing director, is producing fish in labs now and hopes to receive enough support for its $2.8-million plan to start farming at the Matagorda block 526L platform complex 10 mi off the Texas shore. Ericcson said the use of old platforms for research will help oil companies defer expensive abandonment costs.
"Every year you don't have to tear down that platform is a year you save that money," he said. "These platforms can be multimillions of dollars to tear down." To qualify as a potential research site, the platform must meet certain environmental and distance-from-shore conditions. Ericcson said the research firm is not taking over liability for platform abandonment, but rather deferring it, when it accepts a donation from an oil company such as Ocean Energy. "If we get the funding this spring, we'll have the cages out this spring with fish in them," he said. BioMarine Technologies Inc., of which Ericcson is president, will take over platform sites once research is complete.
LNG regasification system planned off Louisiana
El Paso Global LNG is moving along in its efforts to bring an offshore LNG regasification system to the Gulf of Mexico.
In December 2002 the El Paso Corp. subsidiary filed an application with the US Coast Guard to develop its first Energy Bridge natural gas delivery system in the Gulf of Mexico off Louisiana. Once the USCG determines that the submission to construct and operate the offshore natural gas deepwater port is complete, the application moves into a regulatory review. El Paso expects the ship-based LNG regasification system to be operational at its West Cameron block 603 by 4Q 2004, which coincides with the scheduled delivery of the first Energy Bridge vessel. Belgium-based Exmar will operate the vessels, which are being built in Korea. The vessels will be under a long-term lease to El Paso from Exmar, El Paso spokesman Aaron Woods said.
Two more vessels are due in 2005, and El Paso has an option for a fourth. The companies have not disclosed the cost of the vessels. The first will work in the Gulf of Mexico, but spots haven't been set yet for the other two, Woods said. El Paso is considering sites along the East Coast.
The GoM site will feature a single buoy, he said, but other sites may be double-buoy systems.
"It depends on the market demand where those ships will be diverted," he said. "That's one of the benefits of the Energy Bridge system U it gives you a flexible delivery system."
El Paso plans to construct an offshore buoy and riser system of 8 mi of 20-in. pipeline connecting into two existing subsea pipelines to deliver the natural gas to the main pipeline grid. The Energy Bridge ships, designed to regasify and deliver up to 500 MMcf/d of natural gas, will be met at West Cameron 603 by a buoy that will be pulled into a receiving cone and connected to the ship. The system will take six to seven days to unload depending on the offload rate, Woods said.
Right now, Woods said, El Paso hasn't contracted with any companies to supply that LNG, but it is in talks with potential suppliers in South America and Africa.
The LNG will be regasified aboard the ship with the vaporous natural gas discharged through the buoy into the subsea pipeline system. Infrastructure at El Paso's West Cameron block 603 is estimated at $50 million.
"This project and location opens the door to deliver regasified LNG directly into the pipeline grid and serve existing base load and peaking demand markets," said Greg G. Jenkins, president of the El Paso Global Petroleum and LNG Group, adding the company does not believe land-based LNG terminals are a feasible alternative for natural gas deliveries.
In 300 ft of water, West Cameron block 603 provides a good strategic location, Woods said. The site is away from shipping lanes, so vessels onsite will not disrupt ship traffic, he said.
Also appealing is its proximity to pipelines feeding into the main pipeline grid in Louisiana and the Henry Hub. West Cameron block 603 is "close to existing pipeline, so it minimized the pipeline infrastructure that we had to install," Woods said.
When no ship is present, the 30-ft-high by 25-ft-diameter buoy will sit about 20-40 ft below sea level.
El Paso's Energy Bridge is the second offshore LNG facility announced recently for the Gulf of Mexico. In early December, ChevronTexaco applied to build an LNG terminal, about 60 mi off Louisiana.
ChevronTexaco announced its Port Pelican LNG terminal project intentions in December. The terminal is also destined for offshore Louisiana. Port Pelican is designed for 800 MMcf/d of natural gas initially, with capacity doubling during phase 2. It is expected to be operational by 2006.
Mud pumps ordered for Mad Dog
BHP Billiton ordered from Varco International Inc. two 2,200-hp triplex piston mud pumps manufactured by LeTourneau Ellis Williams Co. Inc. (Lewco). The order is the first under a recent agreement allowing Varco to sell, service, and support the Lewco balanced-crankshaft line of mud pumps under the Varco brand name. The 2,200-hp pump provides 7,500-psi maximum working pressure, operates at up to 120 strokes per minute, and has a 14-in. stroke. The Varco Model VMP-2214M pumps will be delivered in mid-2003 as part of a total rig package for use on the Mad Dog oil and gas discovery project in Green Canyon block 826.
Mad Dog, in 4,420 ft of water, will use a dry-tree truss Spar. Operator BP owns 60.5%, BHP holds 23.9%, and Unocal owns 15.6%.