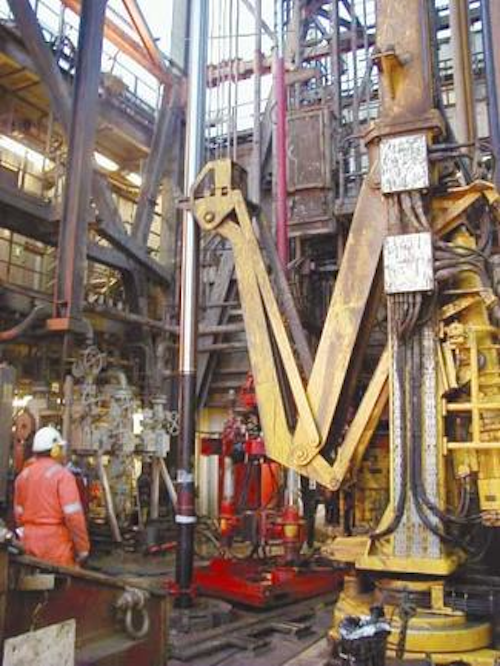 Expansion and product development are on the agenda at Reslink, which produces open-hole solutions for the offshore industry. Production capacity at its plant at Ålgård near Stavanger is to be increased by up to 50%, and new products are being added to the range.
Reslink's leading product is the LineSlot sandscreen, which, since it was introduced in 1999, has been delivered to developments in Norway and West Africa. It is supplied in diameters ranging from 2 7/8 in. to 10 3/4 in., in 316S steel or Incoloy 825.
The West Africa deliveries are made from the company's plant in Houston. Set up in 2001, the Houston plant has 15 staff, two production lines, and manufacturing capacity of 3,000 ft/week. Its latest deliveries consisted of some 45,000 ft of LineSlot that was shipped in January to ExxonMo-bil projects in Chad and Nigeria. Deliveries have also been made from this plant to the same company's projects in Equatorial Guinea.
Reslink's first orders from ExxonMobil came from the North Sea and involved the supply of 13,000 ft to the Jotun development last year, according to general manager Ole Sveinung Kvernstuen. Another leading customer is Statoil, to which Reslink has supplied a total of 15,000 ft for the Glitne, Gullfaks, Heidrun, and Huldra projects. Some of these deliveries have been made through Schlumberger, with which the company works closely.
Two new drilling machines and two additional wrapping machines are to be installed this year at the Ålgård plant, and the workshop area is to be increased by 700 sq m to 2,200 sq m. LineSlot production capacity, currently 4,000 ft/week, will go up to 5-6,000 ft/week.
null
The company's aim is to be known as a developer and supplier of innovative open-hole completion solutions, with its products a by-word for simplicity, reliability, and robustness, Kvernstuen says. Engineering is therefore an important part of the delivery, and engineers account for a third of the staff of 35 at Ålgård.
One of the benefits of LineSlot is that it is designed to be as strong as the casing that is absent in open-hole completions. Each screen consists of longitudinal rods mounted on a base pipe, round which profile wire is wrapped and welded at each point of contact. Each meter-length is capable of withstanding a force of 100 metric tons or more.
The slot opening – the distance between the adjacent turns of the profile wire – is set at 250 microns. All slot openings on all joints are checked by use of a photometric method known as ResGauge – also developed in-house – to an accuracy of 25 microns.