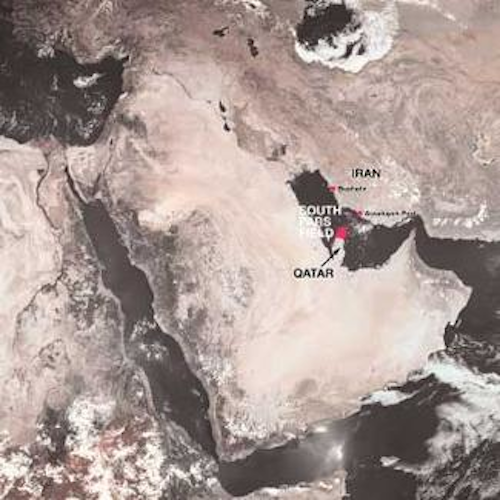 Integrated system will tie pieces together
Iran holds 15.8% of the world's gas reserves (812 tcf), of which 464 tcf are thought to lie in the South Pars field in the Persian Gulf. Up to 30 development phases are planned over a period of at least 25 years, leading eventually to production of 25,000 MMcf/d of gas and 1 MM b/d of condensate.
Hyundai Engineering and Construction Co. in Seoul awarded the telecommunications contract for Phases 4 and 5 to Aberdeen-based Invsat, on behalf of the joint lead partners in the multi-phase development contract – Agip Iran and National Iranian Oil Co.
null
Invsat is providing the communications infrastructure for two offshore, normally unman-ned, platforms and also at Assaluyeh Port, situated 270 km southeast of Bushehr in Iran. Assaluyeh houses the control center and the gas condensate processing terminal for the various South Pars developments. Invsat's scope includes design, procurement, build, test, and subsequent shipment of a wide range of communications solutions packaged into a turnkey project.
To date, each phase of the South Pars field has been developed individually, but in the long term all phases will be integrated together and this has been given due consideration in the communications systems design, particularly in the case of the SDH fiber optic network. Back-ward compatibility with existing phases of the project has also been taken into account.
The integrated systems are now ready for client-witnessed factory acceptance testing, the whole network and associated equipment being simulated at Invsat's custom-built facilities in Westhill, Aberdeenshire. Once this program has been completed, the systems and equipment will be shipped to the Persian Gulf site for installation and commissioning.
The turnkey solution Invsat is supplying includes PABX systems, public address facilities, a meteorological system, and a variety of UHF and VHF FM/AM radios. On land and offshore, closed circuit TV is a vital component of effective security monitoring, and the offshore cameras will be controlled from the onshore site. All offshore systems are controllable or linked to the onshore central control room via the SDH fiber optic network.
Invsat engineers are working closely with Hyundai and have attended interface meetings in Tehran to ensure that all parties were updated concerning the system design. The company claims its turnkey approach offers various advantages due to all design, build, and test activities being conducted by a single vendor. Potential integration problems are ironed out before any equipment is shipped to site, thereby reducing time and costs during installation and commissioning.
For any unmanned platform, rapid and reliable communications are essential. System availability is also important for operations and safety considerations in this environment. As an example, the dual ring SDH network is being installed to provide a high level of systems resilience.
Among the companies already involved in South Pars development are Total, Eni, and Enterprise Oil, while Royal Dutch/Shell Group and BP are also bidding for exploration lic-enses.
Invsat Ltd. is a systems integrator and project manager, and delivers on a turn-key basis radio and VSAT solutions, satellite and broadband networks, and VPNs to a global client base, incorporating the maritime, oil and gas, government, and emergency services sectors. The com- pany is a wholly owned subsidiary of Inmarsat Ventures.