There is a lot of software with geosciences application making waves this month. It appears that the cycle of acquisition technology, computing power, and interpretation advances is in a software development phase at present. With the opportunities for introduction available at the EAGE annual meeting and the OTC, both in May, and other industry symposia, this should not come as a big surprise. So, in no particular order and without the pretense of being a complete list, here is some information about a few of the new programs available today.
Baker Hughes has introduced the next generation reservoir modeling software. JewelSuite 2011 uses patented 3D gridding to build reservoir models for fields with complex geology. The platform also connects its generated models and reservoir simulators—a capability designed to further improve overall accuracy.
Baker Hughes says JewelSuite 2011 includes several breakthrough technologies to extend the scope of the software and the associated subsurface 3D modeling workflows. These technologies include:
A new approach to earth modeling collaboration
Linked software platforms to enhance workflows
More powerful processing via multi-threading and multi-core functionality
Enhanced workflows for modeling unconventional reservoirs.
JewelSuite 2011 also includes microseismic visualization capabilities, which, together with the program's ability to create scenarios to test flow rates based on orientation of fractures and horizontal well placement, improves the workflow for development of unconventional reservoirs.
Through Baker Hughes' participation in the Seismic to Simulation (STS) Alliance withSeismic Micro Technology and Computer Modeling Group, JewelSuite users can complete workflows from seismic to reservoir modeling and flow simulation in a Microsoft Windows operating environment.

Screenshot example of the OpendTect Connector plug-in for Petrel from dGB Earth Sciences and ARK CLS.
OpendTect has a new plug-in that is says incorporates its seismic interpretation tools within Petrel. The Connector, developed by ARK CLS, uses the Ocean framework. The Connector accesses OpendTect from dGB Earth Sciences to Petrel users in the areas of attribute and processing analysis, sequence stratigraphy, fluid migration, rock property predictions, and velocity modeling.
The 3D horizons, including time/depth, and attribute volumes from OpendTect can feed into Petrel to build reservoir models and bridge the gap between seismic quantitative interpretation and more production-focused reservoir models, says dGB.
Seismic interpreters also can use Petrel to access OpendTect's HorizonCube to increase the number and density of mapped horizons for improved low frequency model building, more accurate inversion results, and geologically sound rock-property predictions, says dGB.
JV forms to offer new 3D data acquisition system
WGP Group and new 3D acquisition provider P-Cable 3D Seismic AS have formed a venture to offer a low-cost, high-resolution true 3D data acquisition system, says WGP. The basis for the cooperation will be for WGP to provide technical and management services, including the evaluation and installation of P-Cable systems on client vessels, as well as providing training and technical support services to clients.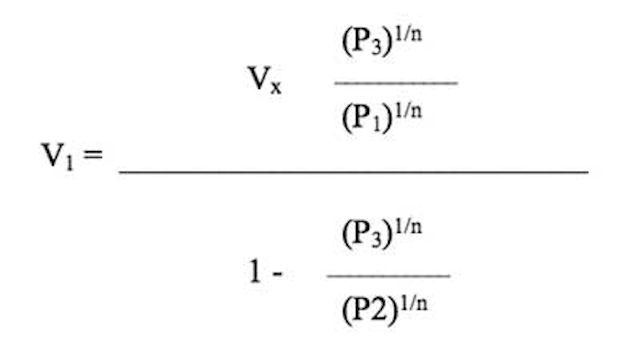 P-Cable and WGP Group high-resolution 3D data representation.
The P-Cable cable system can be deployed from small vessels (30 m or longer) and only requires five winches to support six to 24 steamers. The end result is high resolution data and detailed mapping of targets in the shallow section. The system is designed for an array of applications where quality high-resolution 3D is required.
WGP scheduled a survey cruise this past April with Cable and the University of Tromso to review equipment installation and deployment methods in readiness for additional trials later in the year and toward full commercialization and marketing of the system.
Seismic vessel news
TheDolphin Group ASA has agreed to charter two seismic survey vessels from Artemis Shipping AS. The M/V Artemis Arctic will be on time charter for an initial five years with two, two-year options. The M/V Artemis Atlantic time charter is for four years with two, two-year options.
Dolphin has the option to upgradeArtemis Arctic to eight streamer capacity and plans to move the ice-class vessel to the North Sea to begin operations by the end of this month.
TheArtemis Atlantic will continue work on an existing 2D multi-client program off West Africa.
"In our continuing efforts to build a new leading geophysical company, this opportunity to secure additional vessel capacity that will be operating immediately, is highly attractive to Dolphin," said Atle Jacobsen, CEO. "The financial term for the two charters and related financing is very competitive and these vessels will fit well into our existing fleet and secure significant capacity and revenue growth for the company based on the existing capital structure of the Dolphin Group."
Polarcus Ltd. reports the official steel cutting ceremony for its newbuild seismic vessel to be named Polarcus Adira.
TheAdira is the second of two newbuild 3D seismic vessels ordered from Ulstein Verft AS by Polarcus. The vessels are being built to the ULSTEIN SX134 design and feature a high ice class and increased propulsion. Each vessel will be able to tow 14 solid streamers with 100 m lateral separation between streamers.
Delivery ofAdira is scheduled for 2Q 2012.
More Offshore Issue Articles
Offshore Articles Archives
View Oil and Gas Articles on PennEnergy.com