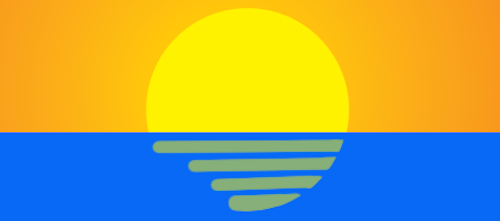 As one of the areas most affected by the downturn, the offshore oil and gas industry continues to give much consideration to the future of the deepwater sector and how it can ensure its sustained viability.
Several factors indicate a healthy, sustainable future for deepwater. Firstly, deepwater reserves represent a significant part of the global energy mix. The development of these reserves will continue to drive the sector for the foreseeable future and beyond.
Secondly, the industry has done a tremendous job to drive sustainable cost reduction in deepwater developments. While the supply chain has galvanized this contraction, much has been achieved through the adoption of different technologies and development methodologies. An example of this has been the increased use of tiebacks as a way to leverage existing infrastructure as opposed to developing new greenfield production facilities.
Finally, the industry has been moving away from highly customized and heavily engineered products to more standardized, modular, and configurable systems.
Before the downturn, deepwater developments were becoming increasingly detailed and bespoke. Already challenged by ever-lengthening return cycles and long-term capital commitments, they became further beleaguered by schedule and costs overruns. Standardization helps reverse this effect by significantly lowering costs and sustainably reducing development cycle times. Alternative development approaches that simplify drilling and field layouts also lend themselves to the standardization effort.
Overall, the offshore industry has done an outstanding job of embracing methods of sustainable cost reduction.
As we look toward the future, technology will continue to play a critical role in the success of deepwater development. It will drive simplification and provide access to otherwise challenging fields. Furthermore, new technology will multiply the number of economically viable deepwater fields by reducing cycle time to first oil while expanding development flexibility, which allows systems to expand, adapt, and contract as new wells are added or taken away. This accelerated growth will be especially evident in marginal developments or when accessing bypassed hydrocarbons within existing fields.
Importantly, integrated technology and delivery approaches will provide further cost savings, optimized subsea architecture, reduced contractual risks, and improved performance over the life of the field. There is much to feel optimistic about in deepwater, but future success will not be without its challenges.
Technology is not only deepwater's most crucial ally but also one of its main stumbling blocks. The industry remains slow to fully adopt new technology that can unlock deepwater's full potential. Previously, the industry made great strides in collaborating on other issues, and it must once again work together to learn to efficiently use new technology. It is not just the responsibility of the operators; it must be an industry-wide effort. Historically, the industry has been risk-averse because those working within it all understand the cost of failure. However, this mindset must be balanced with the value of technology and how it can be deployed quickly and efficiently without taking unnecessary risk.
The deepwater environment itself will only get more challenging. The era of easy oil is long gone. Fields will get deeper. Reservoirs will get more challenging in fluid composition, temperature, and pressure. However, this temptation must be resisted to revert to past practices and remain focused on the fastest, most cost-efficient ways to produce from such complex environments. The industry needs to continue to adopt a standardized, modular system that can be configured to order. Simpler, leaner, and smarter products are necessary for cost-effective deepwater developments. These products can be up to half the size and half the part-count of a traditional offering and provide significant cost savings. They can further reduce installation complexity, interfaces, cost, and risk.
The industry has collaborated and shared its learnings to build a positive foundation from the downturn. With every indication of a positive outlook, the next few years should be an exciting time for the deepwater sector.
Justin Rounce, Executive Vice President and Chief Technology Officer, TechnipFMC