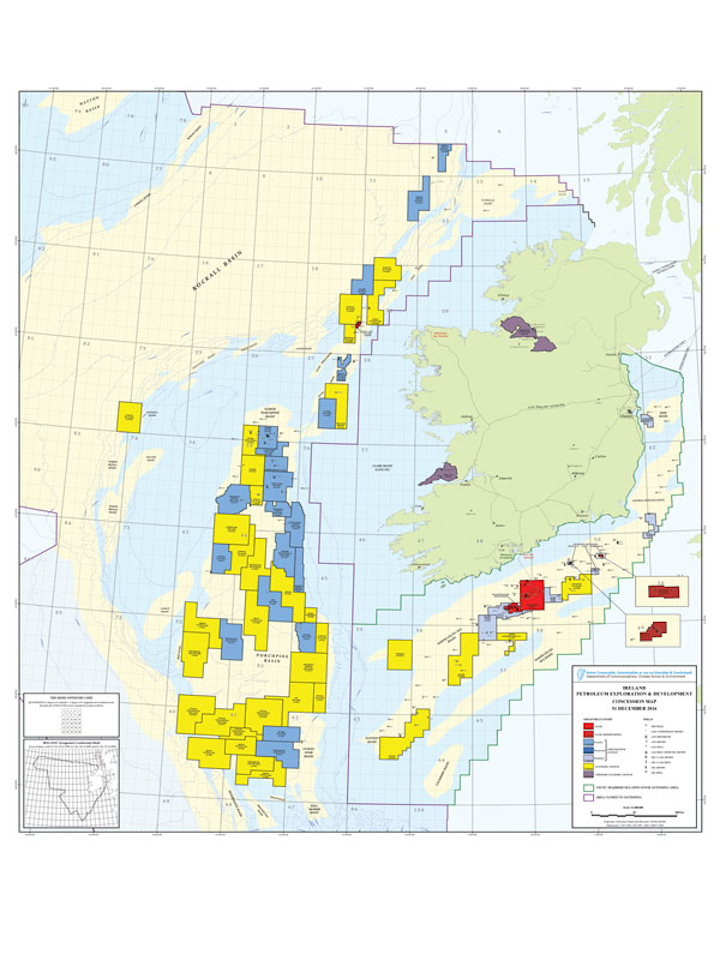 Offshore staff
DUBLIN, Ireland – Europa Oil & Gas says two newly identified pre-rift prospects on its acreage offshore western Ireland could hold reserves of 553 MMboe.
This follows the findings of an independent Competent Person's Report (CPR) prepared by ERC Equipoise over the Ervine and Edgeworth structures in licensing option (LO) 16/2, in the South Porcupine basin.
The CPR took into account in-house work on proprietary 3D seismic data which highlighted various large pre-rift tilted fault blocks, potentially analogous to the Brent Province of the North Sea.
Fault and reservoir imaging in the syn-rift and pre-rift of LO 16/2 on the current data set is complex, however. Europa therefore plans to reprocess the seismic to deliver a pre-stack depth migration product, with a view to de-risking Ervine/Edgeworth and another prospect on LO 16/2 and potentially upgrade them to drillable status.
This work should also improve the definition of the Lower Cretaceous Wilde, Beckett and Shaw prospects in the company's nearby FEL 3/13 license.
Water depths are around 1,550 m (5,085 ft) and reservoir depths are 2,400-2,800 m (7,874-9,186 ft) below mudline. Europa anticipates sandstone reservoirs of mid-Jurassic in age, with migration pathways identified from mature late Jurassic/early Cretaceous marine source rocks deeper in the basin.
The hydrocarbon system is thought to be an oil play, although there is a possibility of gas charge.
05/08/2017