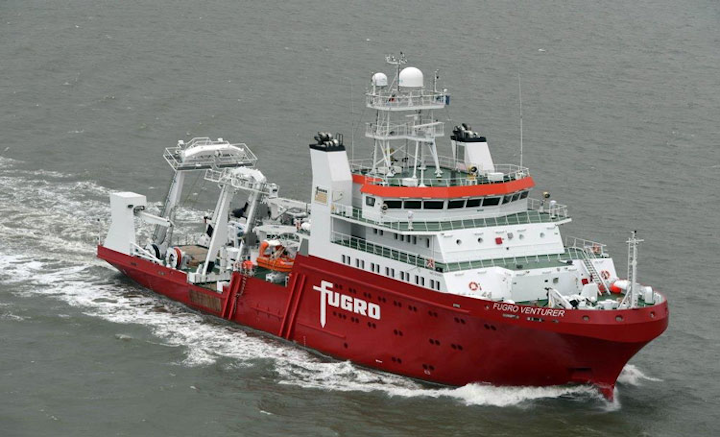 Offshore staff
BEVERLEY, UK– Romica has supplied deck equipment for a new geophysical and geotechnical survey vessel operated by Fugro.
The 2,455-metric ton (8,054-ton), 71.5-m (234-ft) longFugro Venturer is said to be one of the world's most advanced geophysical and hydrographic survey ships.
Romica supplied a range of A frame and launch systems to suit a variety of seabed sampling and sensitive measurement devices, including coring handling systems, side scan winches, sub bottom profiler winch systems, and gun array handling systems.
The company worked with Fugro on the project for more than three years, designing equipment then manufacturing it at its plant in Romania before transporting it overland by truck to the shipyard and then helping to install it.
06/12/2017