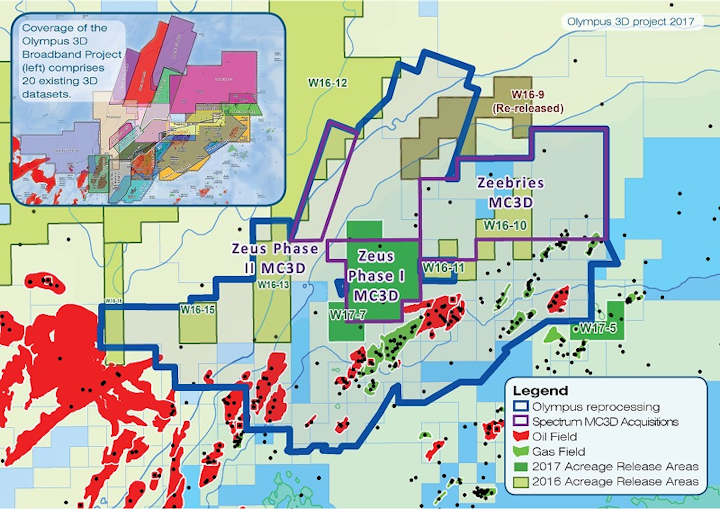 Offshore staff
WOKING, UK– Spectrum has released pictures of the imaging uplift achieved through its Olympus program, a broadband reprocessed 3D volume over Australia's offshore North West Shelf.
Final PSTM and PSDM products are available, with the company offering more than 21,000 sq km (8,108 sq mi) of continuous 3D seismic, broadband processed from field tapes to create a unified, data set over this complex geological region.
Olympus comprises 20 existing 3D seismic data sets, including data from Spectrum's own multi-client library. The project is said to be unique in providing coherent regional 3D seismic imaging of a prolific hydrocarbon trend and a framework for extending viable play fairways to the under-explored surrounding areas.
09/28/2017