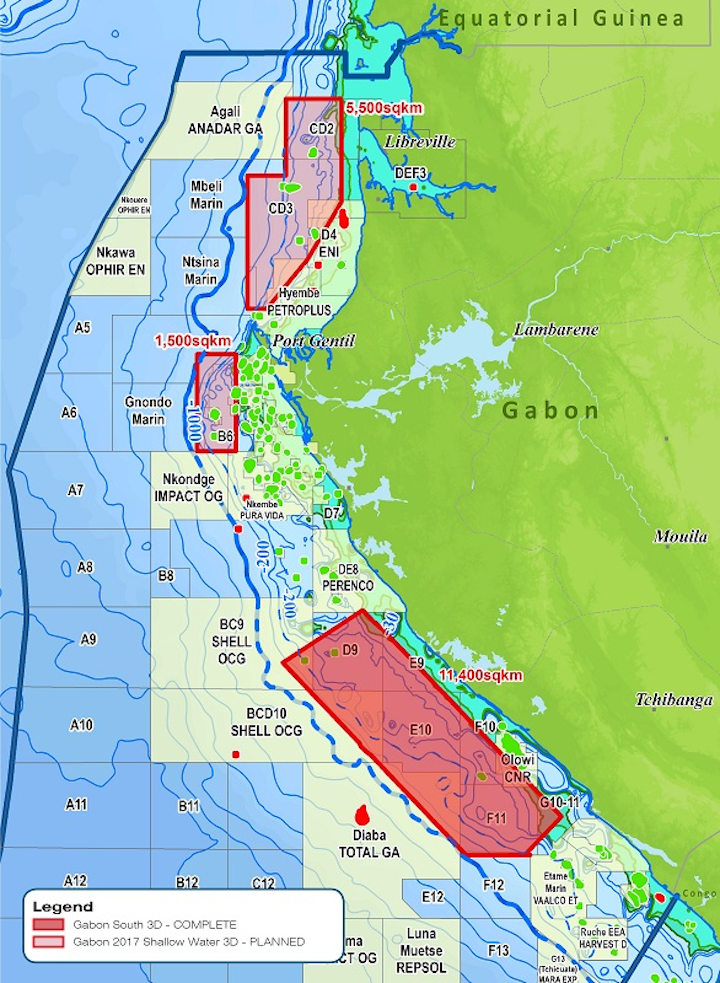 Offshore staff
WOKING, UK – Spectrum, in collaboration with Gabon's Direction Generale des Hydrocarbures (DGH), has completed the first phase of a 3D multi-client offshore seismic acquisition program.
The 11,400-sq km (4,401-sq mi)Gabon South 3D survey involved compiling data at water depths of 28-850 m (92-2,789 ft) over the Gryphon blocks, along with gravity and magnetic data.
Spectrum says the results will provide the most up-to-date 3D imaging of an area that covers numerous under-explored shallow water open blocks on trend with existing production inGabon and major new discoveries in the Congo.
It should speed up evaluation of the area for future license rounds.
Spectrum plans to continue this shallow water program through the acquisition of a 5,500-sq km (2,123-sq mi) 3D survey over open acreage off northern Gabon.
08/30/2017