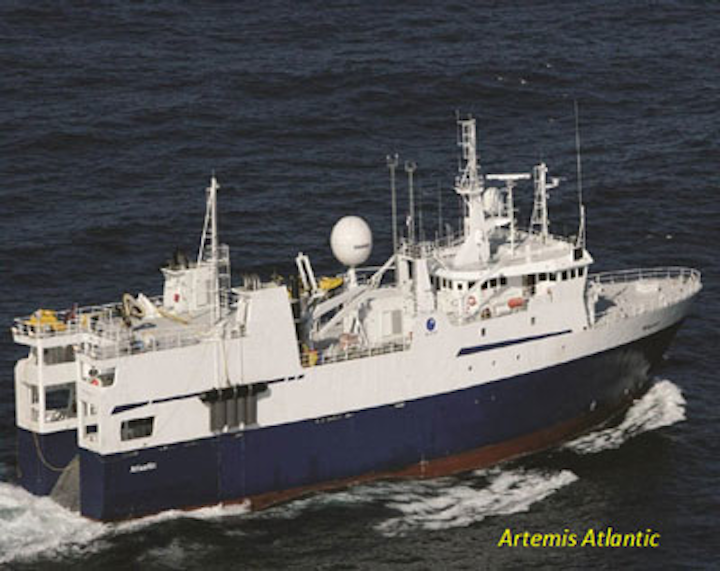 Offshore staff
OSLO, Norway – The Norwegian Petroleum Directorate (NPD) has completed acquiring 2D seismic over the new Norwegian maritime zone in the northeastern sector of the Barents Sea.
Artemis Atlantic started the program on July 28. NPD geologists will interpret the 13,200 km (8,202 mi) of data.
Mapping of the new zone in the Barents Sea started last year, on assignment from the Norwegian government, as part of a program to obtain a better overview ofNorway's potential oil and gas resources.
"The areas surveyed this summer are not opened for petroleum activities, and we know little about the subsurface conditions there," said Sissel Eriksen, NPD's director, exploration.
In the central Norwegian North Sea, NPD has issued a permit to Lundin Norway to drill an exploration well on license PL 410, using the semisubmersibleBredford Dolphin. This will be the first well on PL 410, which was awarded in February 2007.
The concession takes in part of block 16/5. The well will be drilled 8.9 km (5.5 mi) southeast of well 16/4-6 S in PL 359 and 8.3 km (5.1 mi) west of well 16/5-1, which was drilled by Elf in 1971.
10/23/2013