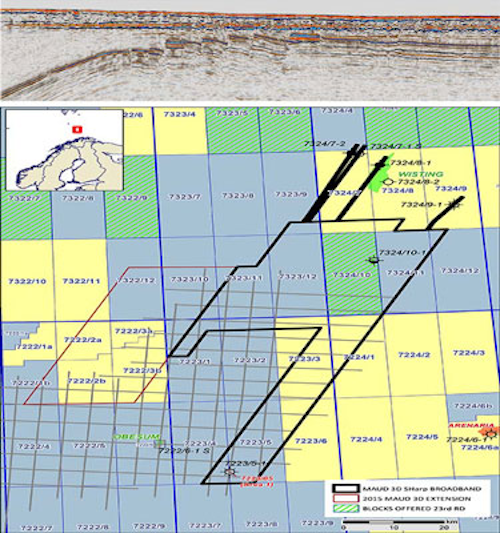 Offshore staff
OSLO, Norway – The 3D SHarp Broadband seismic data over a 23rd Round block on the flank of the Maud basin, south of the Wisting discovery, in the Norwegian sector of the North Sea is now available from Dolphin Geophysical Multi-Client.
The joint venture survey by Dolphin and Searcher Seismic is fully processed at 2 ms in an effort to enhance imaging of shallow structure. Possible targets noted by Dolphin are in structural highs and range from a shallow Jurassic section down though the Snadd, Kobbe, and Klappmyss into Permian carbonates.
Dolphin Geophysical's newest vessel, thePolarEmpress, recently acquired a 3D extension west of the existing Maud survey, south of the Svalis dome.
07/22/2015