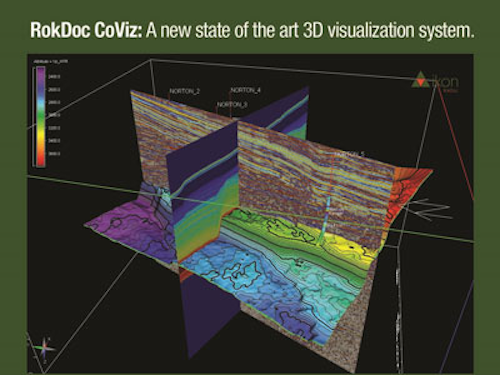 Offshore staff
HOUSTON– Ikon Science has released version 6.2.3 of its flagship RokDoc platform. The release includes the combination of a license of CoViz Lite, developed by California based Dynamic Graphics Inc., with the RokDoc 3D package, delivering a new RokDoc state-of-the-art visualization system.
CoViz Lite is an add-on 3D visualization system for RokDoc featuring select capabilities derived from the original CoViz 4D software that has been used by asset teams for more than a decade.
RokDoc version 6.3 is planned for release this fall and will include a number of enhancements for the users of RokDoc 3D aimed at driving further efficiencies in key workflows.
06/29/2015