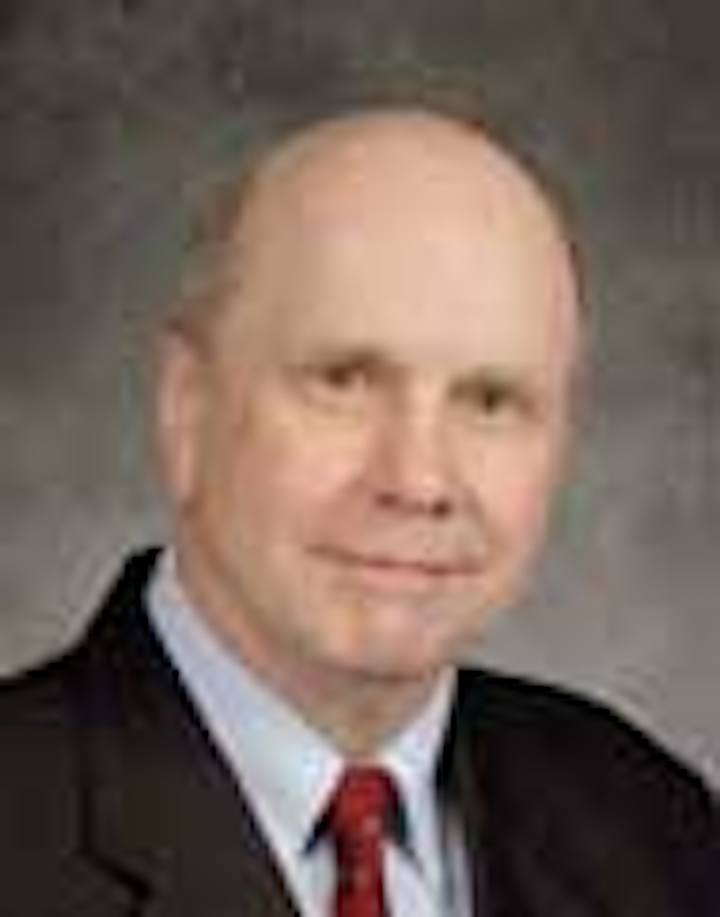 | | | |
| --- | --- | --- |
| | | Gene Kliewer • Houston |
As the seismic data files get larger and interpretation and presentation demand more computing power, oilfield companies are moving to stay ahead of the technology.
BP, for instance, says its geoscience computing needs are 10,000 times greater now than in 1999. And, BP is doing something about it.
In its latest effort, BP is building a new supercomputing complex in Houston that it says will house the largest commercial research computer in the world to date. The new High-Performance Computing (HPC) center, scheduled to open mid-2013, will be a worldwide hub for processing and managing those huge amounts of geologic and seismic data.
The new three-story, 110,000-sq ft (10,220 -sq m) facility will be equipped with more than 67,000 CPUs and is expected to have the ability to process data at a rate of up to two petaflops. It will boast total memory of 536 terabytes and disk space of 23.5 petabytes.
Irish Atlantic margin promising
Providence Resources says the Lower Cretaceous Drombeg prospect offshore Ireland in 2,500 m (8,202 ft.) of water in the southern Porcupine basin is more than intriguing. Earlier this year, Ikon Science performed initial rock physics modelling and seismic inversion work over various 2D Drombeg seismic lines. The study modeled the anomaly to be consistent with the presence of thick hydrocarbon-bearing sandstone intervals. Analysis of the anomaly indicates recoverable P50 prospective resources of 872 MMbbl out of in-place oil of 2.97 Bbbl.
Other similar Lower Cretaceous seismic anomalies have been identified both laterally offset to, as well as vertically stacked with Drombeg. Additionally, two separate stratigraphic but vertically stacked objectives have been identified in the overlying Lower Cenozoic and underlying Upper Jurassic.
The Lower Cenozoic feature could comprise a deepwater basin floor fan extending more than 295 sq km (114 sq mi). The deeper Upper Jurassic feature is mapped as a large tilted fault block structure with about 140 sq km (54 sq mi).
John O'Sullivan, technical director of Providence, said: "Recent successful discoveries, both in West Africa and South America, have highlighted the enormous potential of the Lower Cretaceous deepwater clastic exploration plays of the central Atlantic. We believe that the results of the Drombeg seismic inversion signal that this significant play may well extend into the North Atlantic conjugate margin and, more particularly, into the southern Porcupine basin."
Surveys in the news
TGS has commenced an extension to the offshore Angola 3D multi-client survey. The extension, covering 4,064 sq km (1,569 sq mi) over blocks 36 and 37, will add to the original 12,500-sq km (4,826-sq mi) survey. The seismic data is being acquired by the M/V Geco Eagle. Data processing will be performed by TGS and preliminary data will be available to clients from 4Q 2013.
Dolphin Geophysical has a letter of intent for 2 ½ months of 3D work off northwest Africa for an undisclosed client. The survey will be acquired by the Artemis Arctic, in direct continuation of the current project.
CGGVeritas has conducted the first 3D BroadSeis marine survey ever recorded offshore China. The deepwater surveys of two areas offshore Shenzhen in the east of the South China Sea were awarded to CGGVeritas by Chinese seismic services company COSL (China Oilfield Services Ltd) on behalf of the Chinese national oil company, CNOOC. Data processing is by CGGVeritas in Singapore.
Electromagnetic Geoservices ASA has two letters of intent for contracts totaling approximately 10 weeks of 3D EM data acquisition in Asia. The surveys will be performed using the EM Leader following completion of the previously announced contract for Shell in Malaysia. EMGS also has signed a contract extension worth approximately $12 million with Petrobras. Data acquisition is ongoing and could wrap up this month. EMGS has extended the charter for the Atlantic Guardian for six months, with two additional three-month options and a flexible start-up date. The Atlantic Guardian has completed the basalt mapping project in the Norwegian Sea. For that project, EMGS' data will be combined with seismic data to determine the thickness of basalt layers and to improve understanding of regional trends in these geologically complex basins with strong potential for hydrocarbon reservoirs.
Aminex is planning a 1,200-km (745-mi) 2D seismic program over the deepwater area of the Nyuni block offshore Tanzania and at press time was in discussions with seismic vessel contractors to perform the survey during 1Q 2013. Earlier this year, Aminex compiled 141 km (87.6 mi) of seismic data as part of a transition zone program over the shallow waters, reefs, and islands of the Nyuni Area PSA.
Also in Tanzania,Antrim Energy has updated the status of a potential exploration campaign over the Pemba-Zanzibar exploration license offshore and onshore Tanzania, operated by RAK Gas. Seismic operations are expected to proceed soon.
Seismic work in the waters of Lake Tanganyika is being organized, but with a different twist from the typical offshore survey.GAC UK and GAC-Seaforth have delivered a consignment of cargo for a seismic survey in the lake where Surestream Petroleum is the operator. GAC UK helped ship 60 tons of cargo to the seismic operations base on the lakeshore. After assessing the various delivery options, the main consignment was sent in containers by sea from Ipswich, eastern England to Dar-Es-Salaam, Tanzania. Here GAC-Seaforth took over transportation of the cargo by road to Bujumbura, with selected items sent by air direct to the final destination.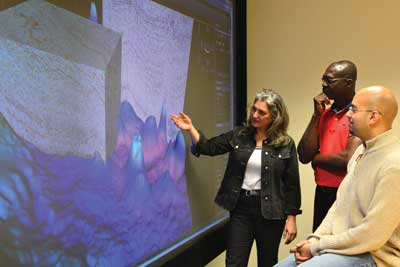 Senergy and the University of Aberdeen have signed a memorandum of understanding to cooperate in developing the university's exploHUB training center. The center, established in 2010, is designed to prepare geoscientists for hydrocarbon exploration. The first areas of cooperation between the two will be to introduce the exploHUB at more industry events and to train Senergy staff as part of an integrated staff development program. "This industry and academia collaboration builds on the strong industrial relationships that exploHUB has fostered since our start-up and provides further endorsement of the exploHUB MSc in Hydrocarbon Exploration as the Professional Geoscience qualification," said director Stuart Archer.