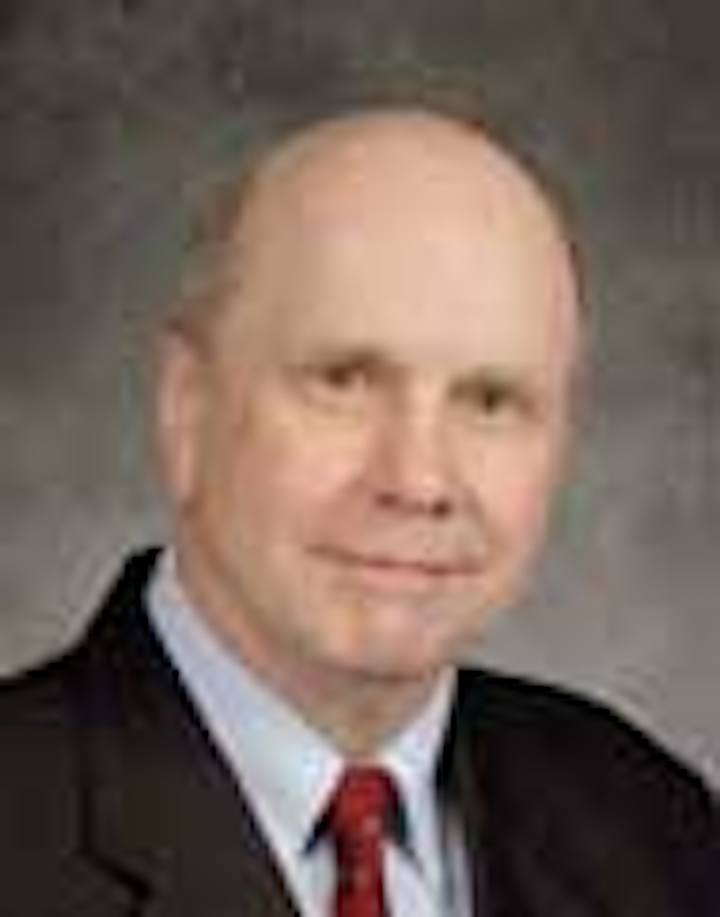 | | | |
| --- | --- | --- |
| | | Gene Kliewer • Houston |
Gulf of Mexico
Schlumberger has completed acquiring 2,750 sq km (1,062 sq mi) of two new full-azimuth multi-client seismic surveys over the Garden Banks and Green Canyon areas in the Gulf of Mexico. These acquisitions are the initial phase of the Revolution X and Revolution XI surveys. When completed, the Revolution X and Revolution XI surveys will provide more than 3,800 sq km (1,467 sq mi) and 2,940 sq km (1,135 sq mi) of 3D data, respectively, for suprasalt and subsalt targets, and deeper subsalt Miocene and Wilcox formations.
Caribbean offshore Colombia
CGG has won a contract from Anadarko Petroleum to acquire and process a 16,314- sq km (6,299-sq mi) 3D seismic survey on the Caribbean coast offshore Colombia. The survey will be the largest marine seismic program ever acquired in Colombia and follows CGG's completion of Anadarko's 5,500-sq km (2,124-sq mi) 3D Fuerte survey offshore Colombia in 2013. The new survey, covering portions of the Col-1 and Col-2 blocks, will be acquired by the Oceanic Sirius and Oceanic Vega. Each vessel will tow a 12 x 120 x 8,100 m (5 mi) spread using Sercel's Sentinel steerable solid streamers and CGG's proprietary Dovetail acquisition solution designed for more regular sampling and reduce infill. The survey data will be processed in CGG's Houston subsurface imaging center.
Barents Sea
Electromagnetic Geoservices ASA (EMGS) has entered into a data licensing agreement with an oil company to provide 3D EM data from EMGS' multi-client Barents Sea data library. The agreement is valued at $3 million.
EMGS also has entered into two new data licensing agreements with two more oil companies for to provide 3D EM Barents Sea data at a value of $4 million.
PGS orders Cray supercomputer
Petroleum Geo-Services has bought a Cray Inc. XC40 supercomputer and a Sonexion 2000 storage system. The five-petaflop Cray supercomputer will be one of the largest systems Cray has delivered to a commercial customer.
The new supercomputer and storage system will provide PGS with the advanced computational capabilities necessary to run highly complex seismic processing and imaging applications. The new Cray systems are expected to be deployed in 2015.
"With the Cray supercomputer, our imaging capabilities will leapfrog to a whole new level," says Guillaume Cambois, executive vice president Imaging & Engineering for PGS.
"With access to the greater compute efficiency and reliability of the Cray system, we can extract the full potential of our complex GeoStreamer imaging technologies, such as SWIM and CWI." •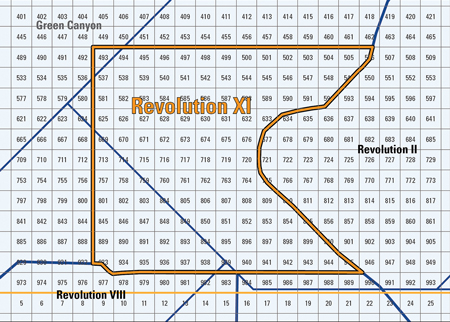 Revolution X multi-client survey in Garden Banks, Gulf of Mexico (left). Revolution XI acquisition in Green Canyon, GoM. (Maps courtesy Schlumberger)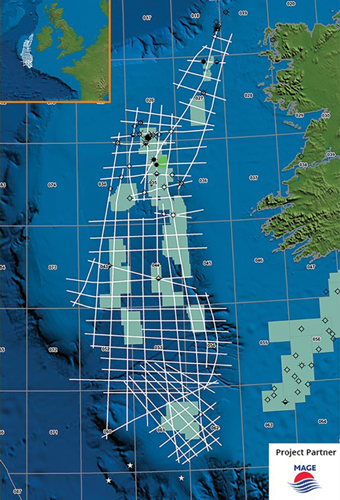 Offshore Ireland
Searcher Seismic, in cooperation with MAGE, has acquired the Echidna regional broadband 2D seismic survey offshore Ireland. Comprising approximately 9,000 km (5,592 mi) of what Searcher calls high-quality, long-offset broadband 2D seismic data, the Echidna survey will be the first comprehensive well-tie survey covering the Atlantic margin off western Ireland. Fast track PSTM data of selected priority lines will be available in time for evaluation of the upcoming bid round in Ireland. The survey will cover the Goban Spur, Porcupine and Slyne basins, and includes well-tie to over 30 exploration wells. The survey also incorporates the Connemarra and Burren oil fields and the Spanish Point gas discovery. Deliverables will include both time and depth image processing.
Echidna survey extent. (Map courtesy Searcher Seismic)