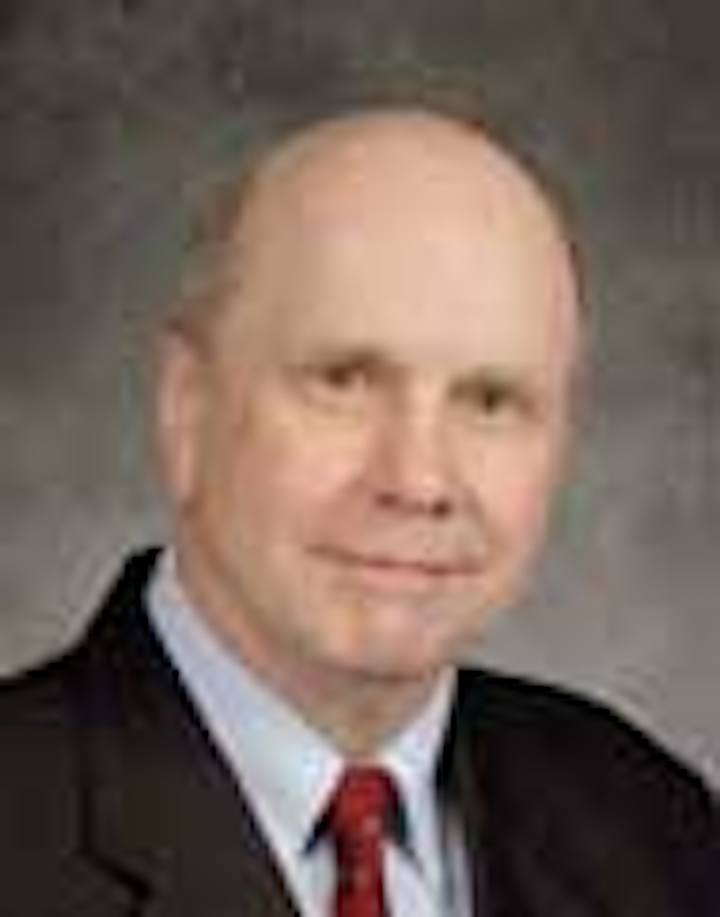 | | | |
| --- | --- | --- |
| | | Gene Kliewer • Houston |
Benthic recently set a new record dive depth performed by its Portable Remotely Operated Drill (PROD) while working off the coast of Tanzania. PROD2 conducted CPT and piston coring for 55 continuous hours on the seabed in water depths of 2,672 m (8,764 ft), the deepest deployment of a seabed geotechnical drill unit to date.
Paradigm offers consultants access
The new Paradigm VIP Consultant Program aims to give individual oil and gas consultants access to Paradigm software and training. The consultants selected for the program will receive a one-year renewable lease for the software, unlimited access to Paradigm Online University training courses, and early access to "beta" software.
Participants in the program will work with Paradigm to promote the use of advanced science across the full range ofgeology and geophysics disciplines. They also will provide an independent voice on application of these solutions in technical papers and white papers, testimonials, joint testing of Paradigm solutions, and other marketing.
"The Paradigm application suite integrates advanced science leadership in geophysics, petrophysics, and geology, as well as reservoir and drilling engineering," said Indy Chakrabarti, senior vice president of strategy and commercialization at Paradigm. "By providing cost-free access to Paradigm software, our network of influential industry experts will gain valuable hands-on experience with our solutions. This will both support their role as leading professionals in their field and further industry understanding of our advanced geophysical solutions."
CGG adds new 3D software
CGG has added to its collection the TerraSpark Insight Earth 3D visualization and interpretation software. CGG says Insight Earth enhances seismic interpretation systems and provides the interpreter with guided tools that can automate the fault extraction process, precisely define salt bodies, deliver fast depictions of paleo-depositional environments, and enable the visualization of discrete fracture networks in unconventional plays.
Insight Earth joins Hampson-Russell and Jason software at CGG to constitute a complementary suite of tools for reservoir characterization. These include advanced seismic interpretation, petrophysical analysis, well-to-seismic ties, inversion, reservoir property determination, and geomodeling.
Sophie Zurquiyah, senior executive vice president of CGG's geology, geophysics and reservoir (GGR) division, says, "Insight Earth and its industry-renowned visualization and interpretation capabilities strongly complements our reservoir characterization software to address the most difficult subsurface challenges, enabling our clients to reduce the risks and costs associated with the discovery and production of hydrocarbons."
CGG also has created two new business lines, GeoSoftware and GeoConsulting. GeoSoftware is an advanced seismic reservoir characterization technology. It combines CGG's commercial software including Jason, Hampson-Russell, and TerraSpark, along with the associated training, product support, and product mentoring. GeoConsulting is a full-spectrum geological and geophysical consulting service. In addition to the seismic reservoir characterization services supporting its Jason and Hampson-Russell technologies, GeoConsulting offers Robertson geoscience consulting services and multi-client products, including a range of geological, petroleum engineering, and economic disciplines. It also contains NPA Satellite Mapping and all global training services relating to GeoConsulting.
Through GeoSoftware, CGG expects to improve its products and services to provide the best understanding of reservoirs and to deliver workflows for optimizing decision-making. Through GeoConsulting, the company will further enhance its geological and geophysical multi-client products and reports and expand its high-end consulting services across the E&P value chain.
Seismic work offshore Africa
SacOil has updated its exploration program in the OPL 233 offshoreNigeria. Tidalflow Nigeria has completed an environmental impact assessment (EIA) for a 3D seismic ocean bottom cable (OBC) survey, performing both wet and dry season sampling. Nigeria's Department of Petroleum Resources (DPR) has approved the wet season result, while the dry season sampling is currently undergoing processing. The Federal Ministry of Environment has conducted the required site verification and EIA registration processes.
Epanoe Nigeria has delivered its final report on the seabed hazard survey to the partners and the seismic data acquisition contractor Geomarine Systems. Equipment is being mobilized for the OBC survey, which is due to start early next month and finish by the end of July. Source boats and seismic recording cables have been delivered, while navigation equipment and seismic sensors are being air-freighted.
The 3D data should help the OPL 233 partners assess the license's resource potential and identify an optimal drilling location. Processing of the raw data and interpretation of the results are expected to be completed by this summer.
Offshore Morocco, Genel Energy says the JM-1 well has confirmed oil at the upper Jurassic level in the Cap Juby prospect. Elsewhere in Morocco, Genel plans exploration wells this year on the Sidi Moussa and Mir Left licenses.
In Malta's offshore Area 4, Genel and its partner are targeting a potential extension of the proven Tertiary play offshore Tunisia into Maltese waters.
WesternGeco and PGS have been awarded contracts for seismic acquisition in theBarents Sea offshore Norway. The surveys cover blocks proposed for the 23rd concession round (see accompanying illustration) by the Norwegian Ministry of Petroleum and Energy, and will in total cover an area of approximately 13,700 sq km (5,290 sq mi). Statoil will act as operator for the 3D seismic data joint acquisition project, which includes 33 participating oil companies. The surveys are scheduled to begin this month and continue throughout the second and third quarter of 2014, with processed data available in mid-2015.
Elsewhere in the Barents Sea, TGS has contracted with WGP Survey to partner on a 3D multi-client project this summer. The project is expected to cover an area of approximately 500 sq km (193 sq mi) with WGP's high-res 3D P-Cable technology.