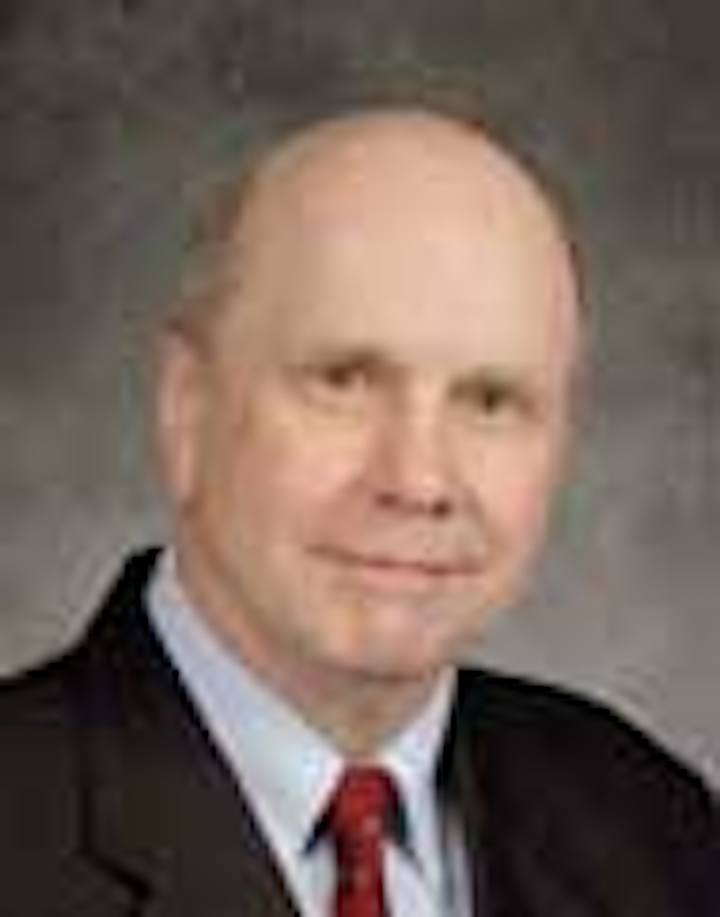 | | | |
| --- | --- | --- |
| | | Gene Kliewer • Houston |
Dolphin's 3D seismic vessel, Polar Marquis, has formally been taken on charter from GC Rieber Shipping for a firm period of 3½ years with two plus two years options.
The vessel has just completed a seismic and propulsion upgrade, with a redundant engine package of 17,400 KW and more than 200 tons bollard pull which provides capacity to operate 16 streamers with 100 m (328 ft) separation.
PolarMarquis is mobilizing for her first contract survey in the Black Sea that will use a spread of 14 seismic cables with 100 m separation.
Following that, the vessel has an additional contract in East Africa.
Dolphin also has a 3D seismic contract inMediterranean for an undisclosed independent oil company. The 3D seismic contract with duration of approximately 40 days, will be performed by the ArtemisArctic during 3Q and early 4Q 2014.
Also in the Mediterranean,IONGeophysical in conjunction with North Africa Geophysical Exploration Co., has signed an agreement with the National Oil Corp., the national oil company of Libya, to acquire 21,000 km (13,049 mi) of 2D seismic data. Known as LibyaSPAN, the 2D multi-client survey will be acquired in phases. Phase 1 is planned to cover 7,700 km (4,785 mi) of new high-end, long-offset seismic data covering the entire Libyan offshore.
Jason Robinson, vice president EAME for ION's GeoVentures division, said, "LibyaSPAN is designed to create a comprehensive picture of the Libyangeology, tying all of the major basins and providing the deep imaging essential to understanding new exploration plays. With the anticipation of future license rounds in Libya, the data will help oil and gas companies evaluate large regions and focus on those areas with the highest chance of success."
Data acquisition is anticipated to commence in mid-2014, with data delivery planned for the end of the year.
Polarcus, in collaboration with Russia's Dalmorneftegeophysica (DMNG), has mobilized for the 3,000-sq km (1,158-sq mi), high-density broadband Fedynsky 3D survey in the Russian Barents Sea. Polarcus' Nadia is doing the survey.
Novel seismic approach used in CO2 study
TNO Technical Research Center Delft has reported details on how it acquired high-resolution 3D seismic survey to image the shallow overburden above the P18 gas field in the Dutch sector of the North Sea earlier this year on behalf of the CATO2 CO2 capture, transportation, and storage research program.
The survey combined shallow, high-resolution seismic profiling with 3D seismic imaging.
"At first glance, this may look like business as usual," said geophysicist and project manager for TNO, Vincent Vandeweijer. "But as far as we know, it is the first time ever that a survey has been acquired in this way. There were quite some challenges, such as devising and constructing some non-standard pieces of equipment, the design of the survey's data acquisition geometry, as a well as all the operational planning on a tight schedule.
"We found a way to deploy the seismic sources and cables with a wide spread, using extension rods the length of lampposts. In addition, we were able to demonstrate that a seismic source can be towed a couple of hundred meters behind the vessel, which improves data coverage at no additional cost.
"Once the processing has been completed, we will be able to visualize the subsurface in 3D and study all kinds of features in detail. For instance, we expect to be able to find out where there are faults and if there are gas accumulations. As a bonus, we can also generate highly detailed acoustic images of the seafloor. Suppose that CO2 is stored in the P18 gas field; the survey can be compared with additional surveys at later dates to confirm that there is no leaking of CO2 towards the sea bed. With our new approach we will be able to bring the cost for a 3D seismic survey down to about a fifth of what a 3D survey for a deep target would cost, which is also very interesting for exploration for shallow gas reservoirs."
EMGS wins 3D assignment offshore Norway
Electromagnetic Geoservices (EMGS) has a contract valued at $2.3 million for 3D EM data acquisition in the Norwegian Sea.
In addition, EMGS has signed two data licensing agreements with two new customers (also unnamed) to provide 3D EM data from the company's multi-client data library over the Barents Sea and the Norwegian Sea.
---
Robertson Geolab is performing a multi-client surface geochemistry (shallow core) survey to detect seafloor hydrocarbons seepages in the southeastern Barents Sea. The survey covers all the blocks recently proposed by the Norwegian Petroleum Directorate, as well as sampling outlying sub-areas. The coring method has minimal environmental impact, and consists of dropping a thin, clean iron core barrel which penetrates a few meters of seafloor sediments to retrieve samples.
The main aim of the survey is to detect active petroleum systems in the area. The geochemical analysis for both gaseous and liquid hydrocarbons in the sediments will help de-risk the areas for more detailed investigations. It also will assess the background levels of natural seafloor seepage before any drilling.
The collected data will provide a full geochemical interpretation, including anomaly mapping in ArcGIS format for assimilation into clients' databases. The final report for this survey will be available in December.