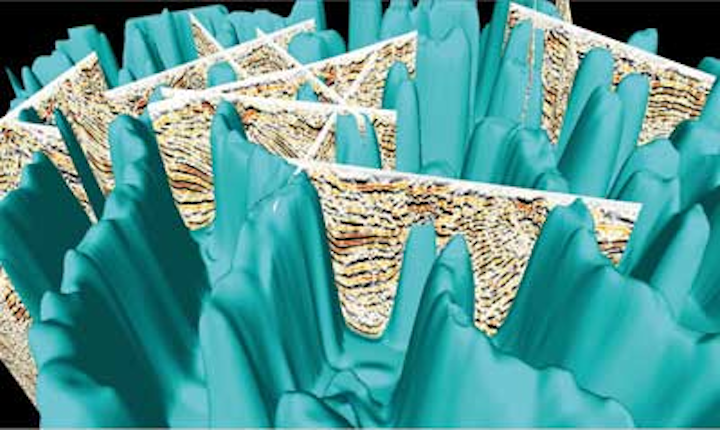 Chris Anderson
ARKeX
Greenland, Gabon, Barents Sea projects illustrate advantages
Seismic remains the principle tool in the exploration toolbox for most areas in the world. The establishment by seismic contractors of the multi-client business model has served to make offshore data available at key stages in the exploration cycle. In recent years the trend for multi-client seismic has grown. Offshore Australia, Brazil, Croatia, Namibia, and Norway are just a few regions where multi-client seismic surveys have been announced in the past few months.
There are key criteria that ensure full tensor gravity (FTG) brings maximum value within an offshore multi-client business proposal.
First, the right offshore areas need to be chosen – areas with complex geologies such as salt, shallow basement features, volcanics, or faults that hinder seismic reflections are where FTG works best. Any geological setting can be considered and a preliminary feasibility screening can be performed to check to see that features with detectable density contrast can be mapped.
Support from the host government or regulator is essential as is a transparent legal, regulatory, and fiscal framework. The way operators are compensated for exploration spending can be critical in the adoption of the multi-client business model.
Timing is also important. Any such survey is aligned with scheduled licensing activity and, in some cases, supporting surveys. Finally, there is the required financial commitment. To this end, pre-funding from interested clients is an important test of the applicability and relevance of any proposed multi-client survey.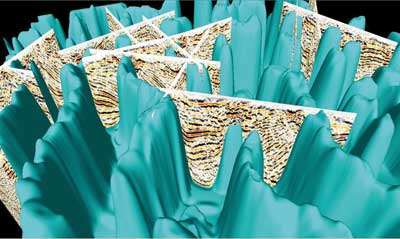 Here is how a well-constrained salt map has been developed in an area where seismic data is sparse and adversely affected by the prevalent salt. (All images courtesyARKeX)
With the right building blocks in place, FTG multi-client surveys have a crucial role to play in future offshore exploration operations. With good communication and careful planning, FTG should provide timely access to valuable exploration data. It is up to us to put the business case and ensure mainstream adoption.
The key drivers of economy of scale and having data ready for interpretation prior to the award of exploration licenses, however, apply equally to full tensor gravity gradiometry surveys. FTG multi-client surveys also have impacted offshore exploration.
FTG maps subsurface features on the basis of density contrast in far more detail than traditional gravity surveys.
FTG measures the spatial rate of change of the Earth's gravitational acceleration in three dimensions. The technology detects and can map small variations in subsurface density. This improves the understanding of the structural geology through the interpretation of basement deformation, volcanics, salt structures, and major faults. Operators can use FTG data to understand much fine detail within the regional geological setting and interpret the data in 2D or 3D modes.
The high resolution, broad bandwidth, and strong signal-to-noise ratio of FTG data allows operators to map zones of structural complexity at a variety of scales and depths in offshore frontier areas.
FTG is also applicable in areas of poor seismic illumination, such as salt-prone basins. Here, the relatively low density of salt in comparison with typical host material, and the complex morphology of salt bodies represent ideal targets for detection and modeling using high-resolution FTG. Joint interpretation of sparse 2D seismic and FTG data in these areas can map the density interface between salt and the surrounding sediments in 3D.
ION's 2D seismic data integrated with ARKeX's FTG data for offshore northeast Greenland.
Along with its applicability offshore, FTG is also suited to the multi-client business model for a number of reasons.
First, whether via airborne or maritime surveys, FTG data can be acquired over thousands of square kilometers of offshore exploration blocks quickly, efficiently, and cost effectively, with data processed and results delivered to clients within weeks of the survey's completion. By addressing cost and accessibility, any exploration area can be de-risked while costs and resources are being managed.
The light environmental footprint and passive acquisition technology of FTG is also important in environmentally vulnerable offshore areas.
Secondly, FTG data is flexible and can complement seismic data. FTG data is not only a means of enhancing and understanding existing seismic data, but also in helping to shape, design, and optimize futureseismic surveys. FTG is useful to interpolate between sparse 2D seismic lines or between areas of 3D seismic, helping interpreters to make improved decisions on fault linkages and to construct accurate structural models.
Multi-client FTG data does not expire and can be re-interpreted when there is additional information available from new seismic and/or well data.
There are still some basins that are opening to oil and gas exploration for the first time, and frontier exploration is an application for multi-client FTG. There are also numerous under-explored basins, which are known but have only been explored with conventional gravity and magnetics and with perhaps only sparse seismic. In these areas the hydrocarbon systems have not been appraised fully, and FTG can be a crucial pre- and post-seismic application to help operators direct exploration activities toward the most prospective areas.
Barents Sea survey
In the southeast Barents Sea, ARKeX initiated a multi-client FTG survey in late 2013 to coincide with the 23rd Licensing Round. The survey, while postponed during the winter due to weather conditions, recently restarted, and full deliverables were scheduled for delivery by August.
In all cases, ARKeX uses its XFIELD interpretation software package to build 2D/2.5D density, velocity, and susceptibility models of the subsurface in conjunction with available seismic interpretations. This enables interpreters to combine geological and geophysical data to make geologically feasible interpretations based on all available information within one 3D visualization space. In the case of the southeast Barents Sea, the flanks of the salt domes and inversion structures are of particular interest.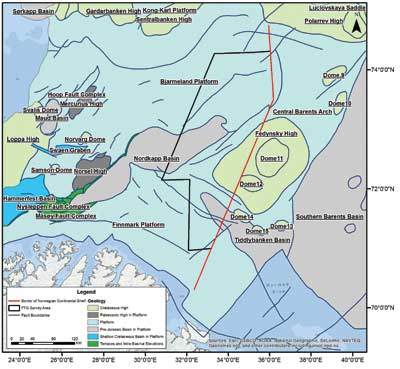 FTG survey area in the Barents Sea.
Northeast Greenland
ARKeX, in partnership with ION Geophysical Corp., is also behind the world's largest offshore 3D multi-client airborne FTG survey spanning 50,000 sq km (19.305 sq mi).
With reserve estimates of 8.5 Bboe, 80.4 tcf (2.28 tcm) of gas, and 8.5 Bbbl of natural gas liquids, the offshore northeast Greenland region area is very attractive to E&P companies.
The integration with ION's 2D seismic data improved understanding of fault trends, basement composition and salt geometries, as well as providing constraints to the model-building process. In this case, FTG has proven to be technically feasible and has provided a new and expanded vision for understanding the geological architecture of the northeast Greenland continental margin sedimentary basins.
Offshore Gabon
Offshore Africa is also a suitable for multi-client FTG surveys. One example is Gabon, West Africa, where ARKeX carried out a FTG survey on behalf of CGGVeritas over 9,000 sq km (3,475 sq mi) of the Zone Sud offshore area. Here the blocks were virtually unexplored due to the large and complex salt sheets that hid the prospective geology below.
The area was considered ideal for a multi-client FTG survey because of the high density contrast between salt and surrounding Madiela limestones and dolomites, FTG offered the resolution required to image shallow salt structures with confidence.
A series of 2D seismic lines were iteratively interpreted by integrating the acquired FTG data with existing seismic interpretations, and well data with the FTG data also supporting the accurate appraisal of the 3D Shallow Earth Model (SEM). The FTG survey has led to 11 seismic lines being selected for reprocessing by operators. Depth migration and initial 2D density/velocity models have also been built using the multi-client FTG data.