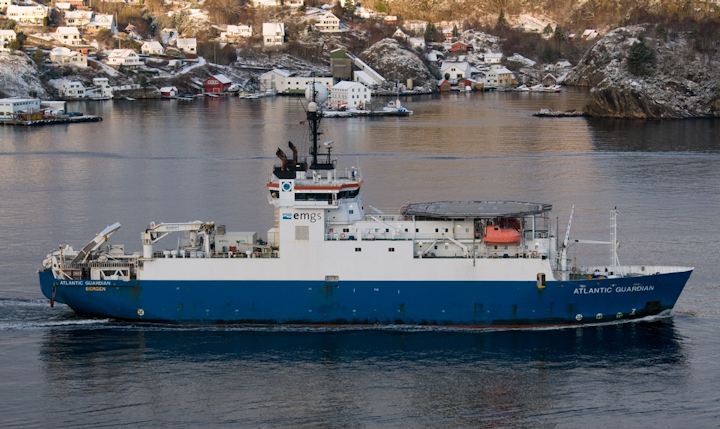 (Photo by Tom Gulbrandsen/courtesy EMGS)
Offshore staff
TRONDHEIM, Norway – EMGS has issued a brief update on its latest offshore seismic acquisition programs.
During 4Q 2019 the Atlantic Guardian conducted a proprietary survey for Pemex offshore Mexico.
The Petrel Explorer (ex-Thalassa) completed acquisition of electromagnetic data for Petronas offshore Southeast Asia early in December before starting its transit toward the Atlantic.
01/06/2020