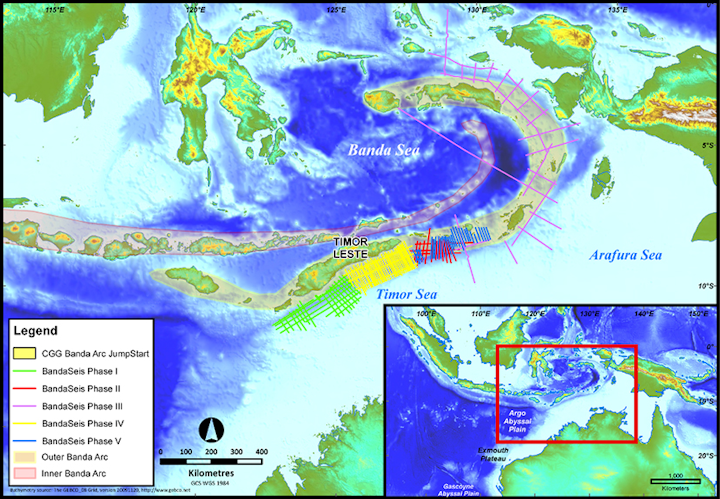 (Map courtesy CGG)
Offshore staff
MASSY, France – CGG has completed work on JumpStart multi-client geoscience packages for Australia's North West Shelf (NWS) and the Banda Arc in the Asia/Pacific region.
Both are designed to assist assessment of emerging exploration plays.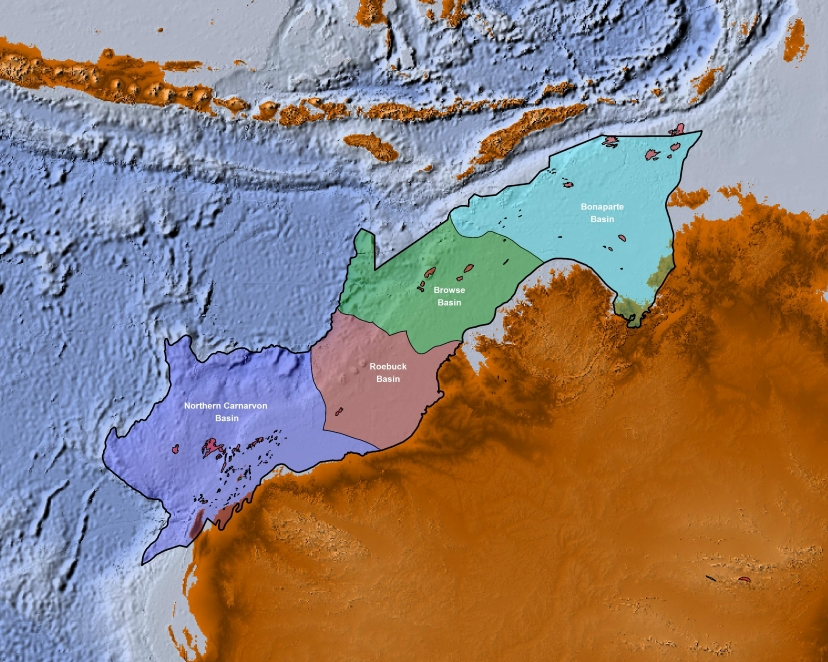 Basins encompassed by the NWS JumpStart package.(Map courtesy CGG)

The NWS JumpStart package encompasses the Northern Carnarvon, Roebuck, Browse and Bonaparte basins, where there have been recent Triassic discoveries.
According to CGG, the study sheds light on the region's Triassic paleogeography and petroleum systems and mitigates exploration risk for Triassic plays. The Banda Arc JumpStart package covers a complex tectonic region at the collision zone between continental Australia and the Indonesian archipelago where there has previously been little data available.
It uses new seismic data and interpretation from CGG's 16,300-km (10,128-mi) BandaSeis 2D BroadSeis survey to address imaging challenges relating to the complex overburden and below the fold and thrust.
12/13/2019