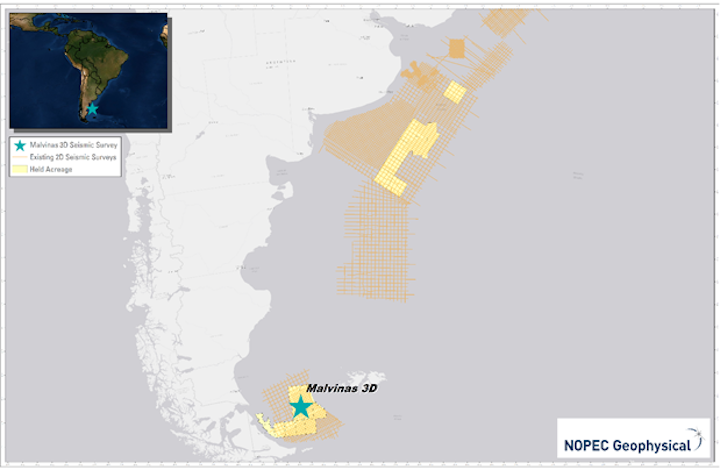 (Map courtesy NOPEC Geophysical)
Offshore staff
HOUSTON – TGS has expanded the Malvinas 3D multi-client seismic program offshore Argentina.
The Malvinas 3D seismic survey will now cover about 17,800 sq km (6,873 sq mi) of the highly prospective Malvinas basin. This expansion represents a 10,500 sq km (4,054 sq mi) increase from the previously announced 7,300 sq km (2,819 sq mi).
To accommodate the expansion, the survey will use two Shearwater vessels, with operations set to start in 4Q 2019 and run until 2Q 2020. Initial products will be available in early 2021, with final products slated for H2 2021.
The project is supported by industry funding.
TGS operates as NOPEC Geophysical in Argentina.
11/20/2019