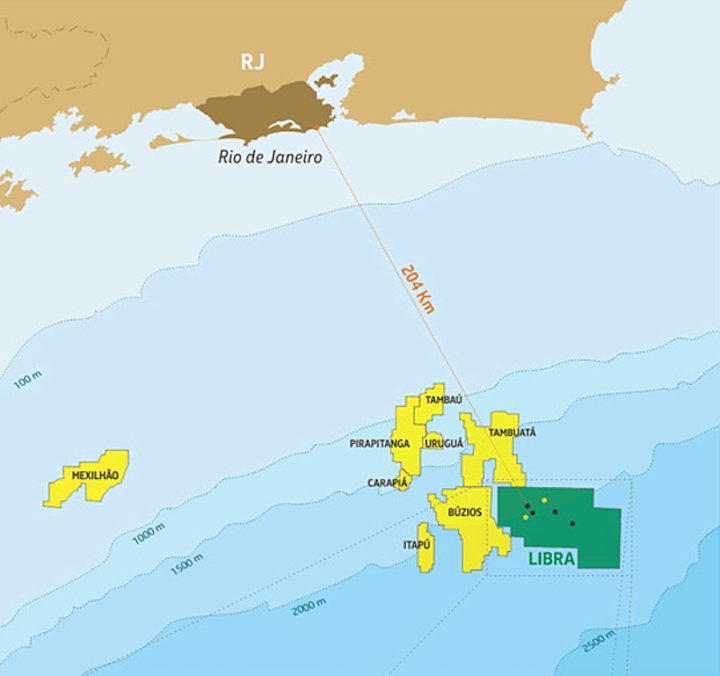 (Map courtesy Petrobras)
Offshore staff
LEIDSCHENDAM, the Netherlands – Seabed Geosolutions has completed what the company claims was the world's largest deepwater proprietary 3D ocean bottom node (OBN) survey, in the Santos basin off Brazil.
The 1,600-sq km-plus (618-sq mi) campaign, which started in late 2018, was a collaborative effort with Petrobras. It covered the presalt Búzios field in a congested area in around 2,000 m (6,562 ft) water depth and employed the company's Manta OBN node system and associated ROV deployment systems.
Petrobras said the quality of the data acquired would provide structural insight that would improve characterization of the field.
11/06/2019