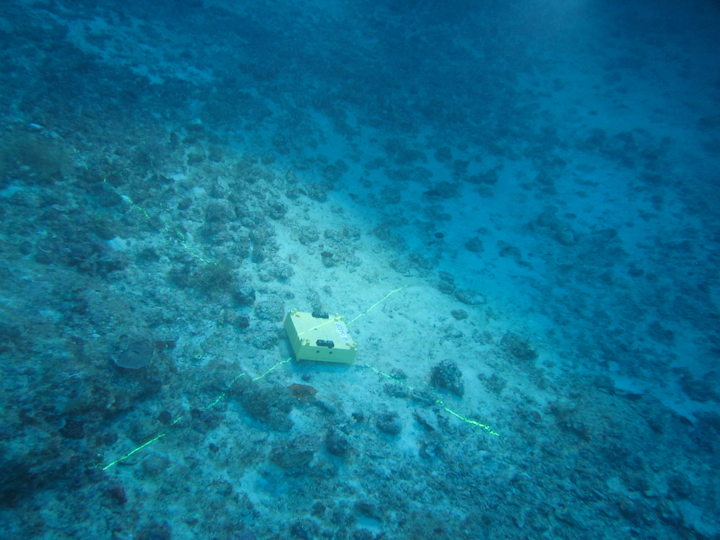 (Courtesy Seabed Geosolutions)
The marine seismic market was one of the hardest hit sectors in the downturn. While the offshore industry is gradually recovering, one area that is showing continued growth is the ocean bottom node seismic market. Demand is largely driven by oil and gas companies' focus on increased oil and recovery and near-field exploration.
According to Kristian Johansen, CEO of TGS: "E&P companies have for a long time recognized that ocean bottom nodes can deliver a significant uplift in data quality. Technology development and operational efficiencies are bringing costs down to a level where large-scale exploration node surveys are becoming an attractive option to support exploration and drilling decisions… We are excited by the momentum that we see in this market."
TGS has entered strategic collaborations with Schlumberger and Axxis Geo Solutions ASA (AGS) for multi-client ocean bottom node (OBN) projects in the deepwater US Gulf of Mexico and North Sea, respectively. Under the agreements, the companies will work together to develop opportunities to co-invest in these kinds of projects.
Its collaboration with WesternGeco, the geophysical services product line of Schlumberger, includes the 2,758-sq km (1,065-sq mi) Amendment Phase 1 project in the Mississippi Canyon and Atwater Valley protraction areas. Supported by industry prefunding, Amendment Phase 1 is said to be the largest node survey in the Gulf of Mexico. Acquisition began in early 2019 using Magseis Fairfield's ZXPLR node technology. It was expected to be completed in mid-August, with final data available in 2Q 2020.
The combination of OBN data, the associated velocity model improvement, full-waveform inversion and other data processing techniques will improve imaging of complex subsalt structures, the companies said.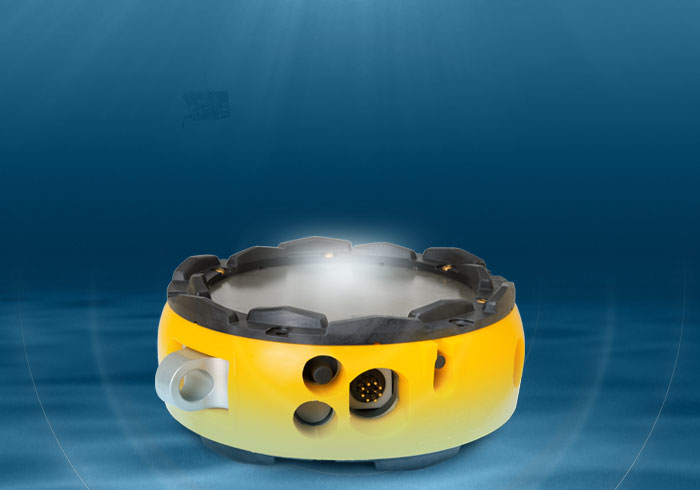 ZXPLR is a hybrid node system capable of dual-mode deployment in both deep and shallow water.(Courtesy Magseis Fairfield)

As part of its collaboration with AGS, TGS has joined the 1,560-sq km (602-sq mi) Utsira multi-client OBN project in the Norwegian North Sea. According to AGS, the project, which began on July 3, has set several company records. For example, it recorded more than 50,000 marine sources in one day. Plus, the crew acquired more than 300,000 marine sources in a week.
The company said the record source production was made possible by a record number of nodes being moved within the same period. Its Constant Velocity nodal recovery and deployment system positioned and moved more than 14,000 OBNs and deployed more than 700 km (435 mi) of receiver line during the same period. Acquisition is expected to be completed in 4Q.
In May, CGG began its first multi-client OBN survey in the Mississippi Canyon area of the Gulf of Mexico. Located in the north-central region of the Gulf, the Mississippi Canyon Node survey is expected to provide well-sampled, full azimuthal coverage with long offsets. Seabed Geosolutions, a joint venture between Fugro and CGG, is providing the acquisition services including its 4C (four component) technology CASE Abyss OBNs, deployed by ROVs to 2,100 m (6,890 ft) water depths.
The data will be processed by Subsurface Imaging, part of CGG's Geoscience division, in Houston. Implementation of the company's OBN processing techniques is said to provide a velocity model and improved definition of drilling targets. Preliminary products are expected to be available in 3Q 2019, and final products are expected in 1Q 2020.
Seabed Geosolutions and ARGAS are conducting a 3D OBN survey in the Red Sea for Saudi Aramco. The S-79 project involves acquiring and processing 3D data over a large area in various water depths, using Seabed's 4C Manta OBNs and ROV deployment system in deepwaters and node-on-a-wire system in shallower areas.
SAExploration Holdings Inc. recently completed its largest shallow-water ocean bottom project. Located in the Arabian Sea off the coast of India, the project for an unnamed NOC featured more than 20 vessels, which included three OBN deployment vessels and two seismic source vessels operating in dual source/simultaneous source mode. A total of 5,400 OBNs and more than 1,300 km (808 mi) of rope were deployed to acquire about 1,200 sq km (463 sq mi) of full fold seismic data.
Technology development
Collaboration plays a major role in the development of new seismic acquisition technologies.
Sonardyne, Shell Brasil, and Brazilian research institute Senai-Cimatec are developing autonomous technology for monitoring of deepwater presalt oil fields. The new 4D seismic monitoring system, based on on-demand OBNs, is under development via a program promoted by the National Agency of Petroleum, Natural Gas and Biofuels. Petrobras is also a partner.
The aims are to increase the autonomy of OBNs and allow them to be deployed and remain on the seafloor for up to five years. During that period, there would be no need for interventions such as connections for data extraction or replacement of batteries. In addition, the nodes would communicate wirelessly with AUVs such as the Shell-funded FlatFish AUV.
The project is divided into three main phases: development, including design and initial testing of the new node, including communication with the underwater vehicle; manufacturing of a pilot scale system; and deployment of the pilot system for three years in one of Petrobras' presalt fields.
Shearwater GeoServices Holding is collaborating with Equinor to develop new marine seismic source technology. The development is supported by the Research Council of Norway.
"This collaboration targets an untapped potential of seismic sources with the goal of delivering better quality seismic data faster than current source technology," said Irene Waage Basili, Shearwater's CEO.
"We aim to bring about a step-change in productivity by completing surveys faster and reducing the overall cost and external impact of marine seismic acquisition."
Shearwater will accelerate development of its marine vibratory sources which are said to provide full control of the emitted wavefield, a fundamentally difference from existing source techniques.
The non-impulsive nature of this development, the company added, should deliver environmental benefits, especially in sensitive, difficult to access areas and extreme climates.
Shearwater will hold exclusive rights to market the system while Equinor will initially have preferential access to the technology.
Shearwater has also agreed with CGG to create a technology partnership, under the Sercel brand name and CGG's majority ownership, for the development, manufacturing, commercialization, and support of marine streamer seismic acquisition systems. •