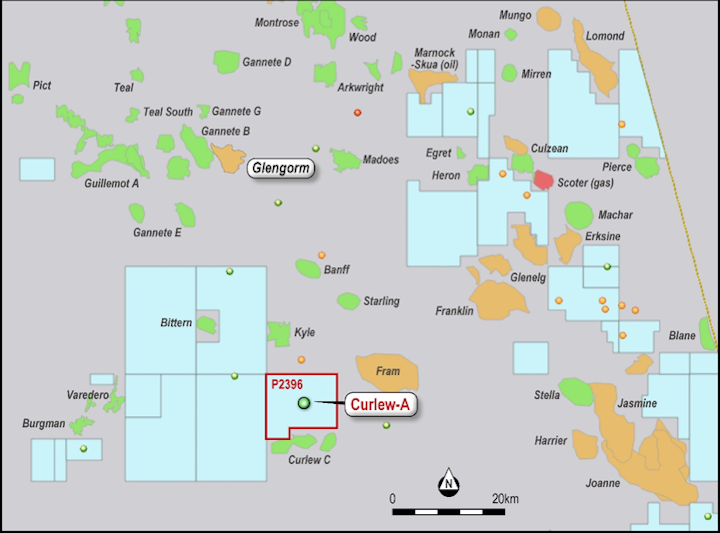 Talon Petroleum
Offshore staff
WEST PERTH, Australia – Corallian Energy has advised Talon Petroleum that site survey operations have started over the proposed Curlew-A appraisal well location in the UK central North Sea.
The discovery, thought to hold 39 MMboe of contingent resources, is in block 29/7b (license P2396).
Talon managing director Matt Worner said: "Curlew-A is a significant discovered resource…close to nearby infrastructure. Corallian…continues to progress its farm-out process for the drilling of an appraisal well with a view to activity taking place in H1 2020." 
The site survey will check that the proposed drilling location is free of debris, junk, wrecks and shallow gas pockets, with a flat seabed area. 
Timing of the operation is designed to take advantage of cost savings currently available.
07/30/2019