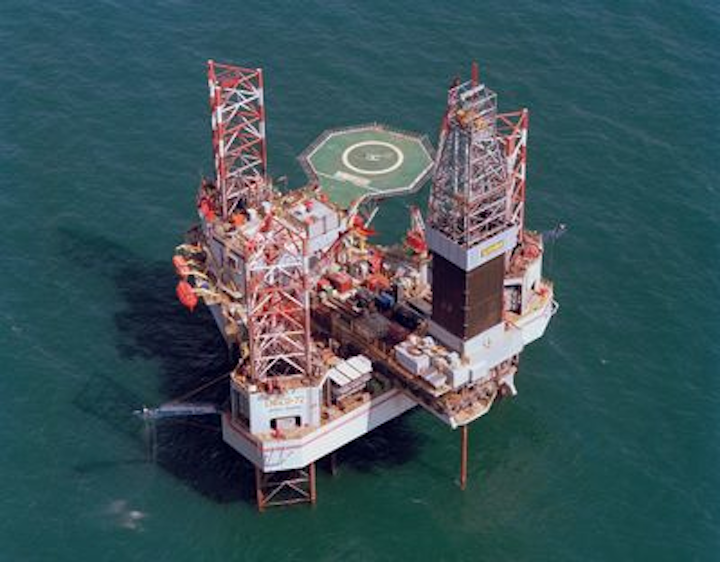 Offshore staff
STROUD, UK– Corallian Energy has issued an update on its appraisal drilling program on the Colter field in shallow water off the Dorset coast of southern England.
This was designed to appraise British Gas' 1986 98/11-3 discovery.
Initially, the present well delivered oil and gas shows over a 9.4-m (31-ft) interval at the top of the Sherwood Sandstone reservoir with net pay calculated at 3 m (9.8 ft).
There were similar indications of oil and gas in British Gas' 98/11-1 well drilled in 1983 within the Colter South fault terrace. Analysis of the new data suggests the two wells may a share a common oil-water-contact, both having intersected the down-dip margin of the Colter South prospect.
Prior to the current program Corallian had assessed Colter South's mean recoverable volumes at 15 MMbbl.
A subsequent side track (98/11a-6Z) was drilled to the north to evaluate the Colter prospect, and analysis of the data from both wells now indicates theColter prospect is smaller than pre-drill estimates.
However, Colter South appears to be worth further assessment as the structure extends across a wider area than previously thought. In addition, the side track encountered oil and gas shows in the Jurassic Cornbrash-Lower Oxfordian interval, the producing reservoirs in the Kimmeridge oilfield.
Fraser Well Management operated the well.
03/22/2019