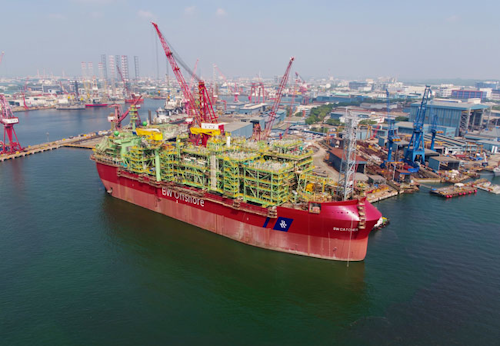 Offshore staff
SINGAPORE – Trelleborg has completed design and fabrication of elastomeric bearing structures for Premier Oil's Catcher FPSO, due to start production later this year in the UK central North Sea.
This was the first time Trelleborg's Singapore facility had designed and manufactured an entire steel-fabricated elastomer bearing system.
The FPSO will have a processing capacity of 60,000 b/d of oil an oil storage capacity of 650,000 bbl.
JP Chia, engineering manager for Trelleborg Offshore & Construction's engineered products operation, said: "We were approached byBW Offshore to design the entire structure within which the bearings will be housed…
"Our…engineers employ 3D modeling techniques to predict the stress versus strain characteristics and also the fatigue life of its bearings, as well as examining wave action and the resulting multi-directional loads between a vessel's hull and its topside modules.
"This guarantees that our bearings will guarantee continued assurance and performance when in situ."
In addition, Trelleborg supplied 20 fixed type bearing systems, 20 sliding type bearing systems, and 20 free type bearing systems. These are designed to resist alternating movement in all three dimensions and large rotational movements in line with an FPSO's longitudinal axis.
This is said to support and protect processing modules on the vessel from impact, damage and deformation arising from adverse sea and weather conditions.
04/07/2017