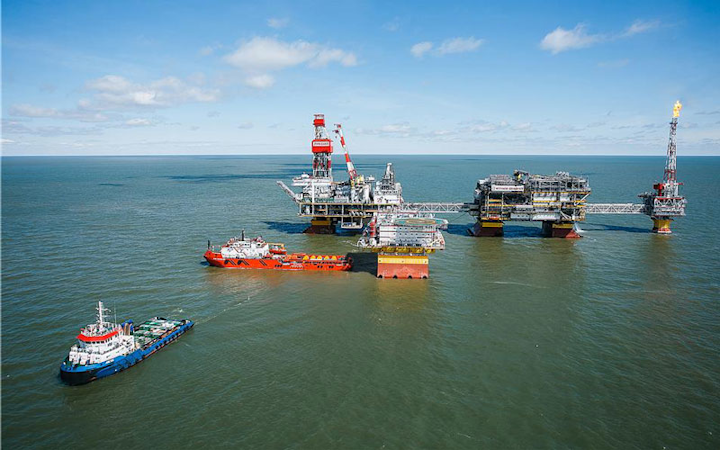 Offshore staff
MOSCOW – Lukoil has completed drilling and commissioning of the fifth production well at the Vladimir Filanovsky field in the Russian sector of the Caspian Sea.
Drilling has since started on the sixth well which will be dedicated to water injection.
The recently completed well is of a bilateral horizontal design. Horizontal length of the main bore is 1,429 m (4,688 ft), while the side track is 1,612 m (5,289 ft) long.
According to Lukoil, the well has sharply increased output from the field, with more than 14,000 tons produced on June 13, or 5 MM tons/yr.
Phase 2 work continues, with the topsides recently placed on the pre-installed substructure of the offshoreice-resistant fixed platform (IRP-2). The next step will be the transportation of the living quarters platform (LQP-2) topsides from the shore to the field complex.
06/27/2017