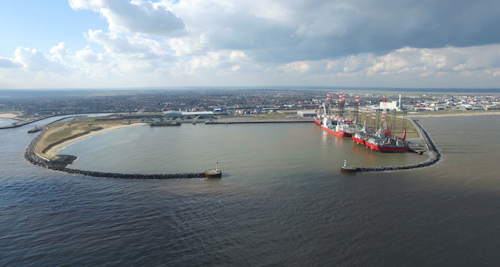 Offshore staff
GREAT YARMOUTH, UK – The Veolia/Peterson partnership has secured two platform decommissioning contracts involving recycling at its new complex in Great Yarmouth on the English east coast.
The platforms, around 40 mi (64.4 km) offshore, are operated by an unnamed major gas producer, and are due to arrive this spring: the contract scope covers onshore receipt and disposal of offshore materials, with a goal of recycling around 96%.
Veolia/Peterson has been providing onshore decommissioning services for more than 10 years. The joint venture offers decontamination, deconstruction waste management and environmental services, along with associated integrated logistics, marine and quayside services.
To date the joint venture has recovered more than 80,000 metric tons (88,185 tons) of offshore materials. The new works should help create around 10 new jobs, with further expansion and employment planned as the projects develop.
The new decommissioning site is supported by Peel Ports Great Yarmouth, Local Enterprise Partnership, Great Yarmouth Borough Council and Norfolk County Council.
01/10/2017