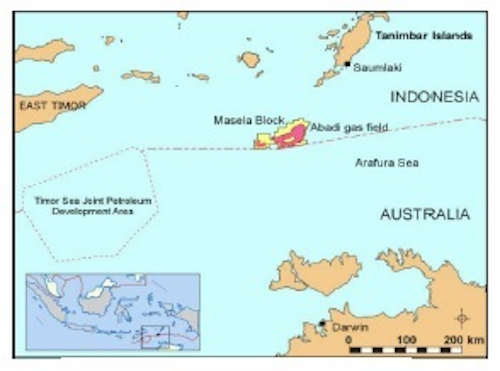 Offshore staff
TOKYO –INPEX Masela Ltd. has awarded FLNG front-end engineering design contracts for the Abadi LNG Project offshore Indonesia to PT JGC Indonesia and to PT Saipem Indonesia.
The two companies will prepare the FEED in parallel under a design competition with the EPC contract likely going to the company with the preferred design.
The project schedule and final investment decision will be made based on the FEED results.
Stage 1 of the project calls for liquefaction capacity of 2.5 MM metric tons/year and 8,400 b/d of condensate.
Participants in the project are operator INPEX Masela, 60%;Shell Upstream Overseas Services, 30%; and PT EMP Energi Indonesia, 10%.
For more on upstream oil and gas operations in the Asia/Pacific region, clickhere.
1/24/2013