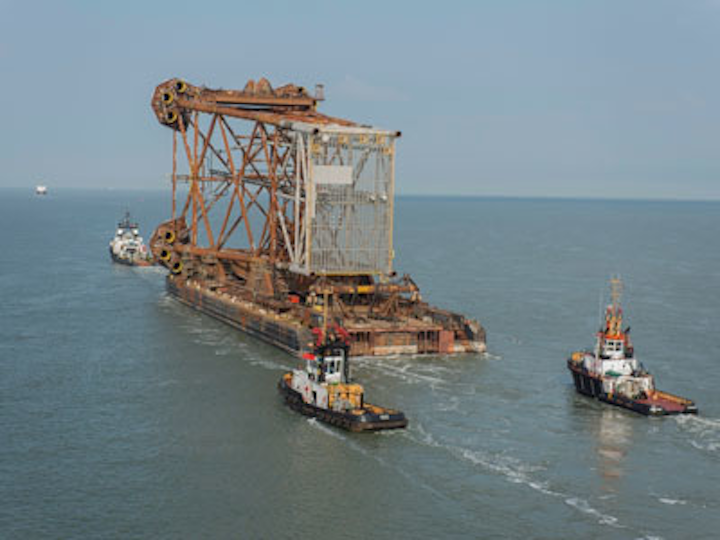 Offshore staff
VLISSINGEN, the Netherlands – Heerema Fabrication Group (HFG) has completed the 6,400-ton production utilities quarters jacket for Nexen's Golden Eagle development in the UK central North Sea.
In May, the6,500-ton wellhead jacket for the same project sailed from Heerema Vlissingen to its offshore destination where it was installed on June 10.
Nexen contracted HFG for parallel fabrication of the two jackets and piles in October 2011, and construction started in February 2012. Both jackets are 130 m (426 ft) long with a footprint of 45 x 45 m (147 x 147 ft).
"Building two jackets simultaneously of this size is a logistic challenge to get everything prepared and on schedule," said HFG COO Wim Matthijssen. "Jacket construction requires a lot of hoisting, and building in parallel results in increased lifting activities on our Vlissingen yard."
The $3-billionGolden Eagle development is designed to produce 140 MMboe over an 18-year period. First production is scheduled for late 2014 at an initial rate of up to 70,000 boe/d.
8/14/2013