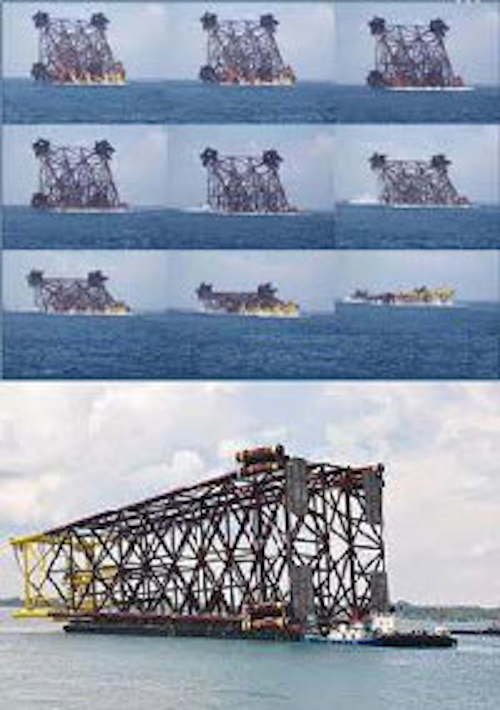 Offshore staff
TEHRAN, Iran – Pars Oil and Gas has loaded out the third and final jacket for the South Pars Phase 19 gas development offshore Iran.
It has been has been transported to the offshore location in the Persian Gulf, and should be installed early next month. Jackets A and C are already in place.
According to Phase 19 project director Hamidreza Massoudi, this latest six-legged jacket weighs 1,800 tons, and is designed to provide more capabilities than four-legged structures elsewhere on South Pars.
This phase ofSouth Pars involves drilling 15 development wells and a connection to a satellite platform on South Pars Phase 1, which has six production wells.
3/27/2013