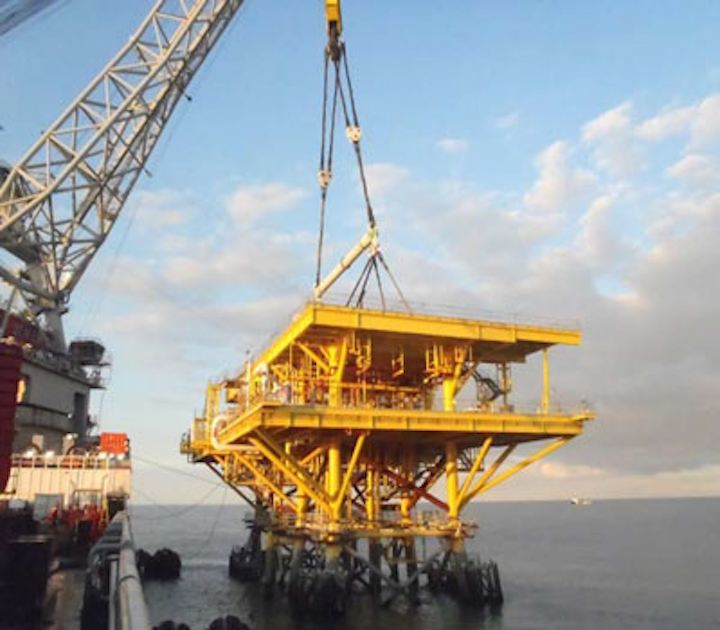 Offshore staff
ZOETERMEER, the Netherlands –Seaway Heavy Lifting has installed four topsides and one jacket in the Gulf of Mexico for Protexa/PEMEX. Three of the topsides were lifted into place in one week using the Oleg Strashnov crane vessel, says Seaway.
Out of a string of jackets and topsides in theGulf of Mexico the last topsides was installed on Jan. 28 at the Bay of Campeche project.
The last three topsides weights were 2,033 metric tons (2,241 tons), 2,800 metric tons (3,086 tons), and 3,130 metric tons (3,450 tons). The jacket weighed 1,430 metric tons (1,576 tons). The first topside, installed this past December weighed 1,800 metric tons (1,984 tons).
Seaway Heavy Lifting is a Subsea 7 joint venture. The company is exhibiting at booth #1120 at theTopsides, Platforms & Hulls Conference & Exhibition on Feb. 3-5, at the Moody Gardens Hotel and Convention Center in Galveston, Texas.
02/02/2015