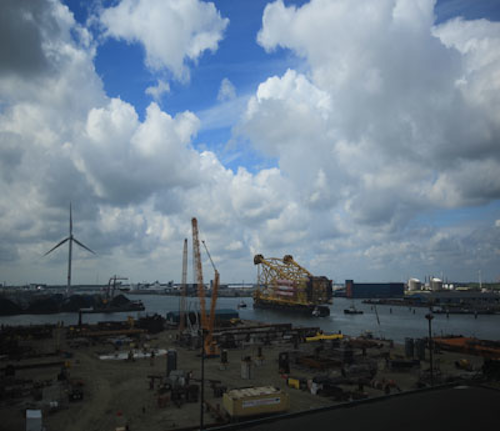 Offshore staff
VLISSINGEN, the Netherlands – Heerema Fabrication Group (HFG) has completed the 17,000 ton-plus jacket for Statoil's Gina Krog field in the central Norwegian North Sea.
This was the largest jacket for installation by the launch method ever built by Heerema Vlissingen, which was awarded the EPIC contract for the jacket and pre-drilling wellhead module in February 2013.
HFG Engineering was responsible for the design.
The jacket was skidded onto a transportation barge in late March and has now departed for installation at the offshore site.
It is 142 m (466 ft) high, with a footprint of 60 x 50 m (197 x 164 ft). The 256-ton pre-drilling wellhead module, set for sail away after installation of the jacket, will allow wells to be drilled before the topsides are in place.
06/22/2015