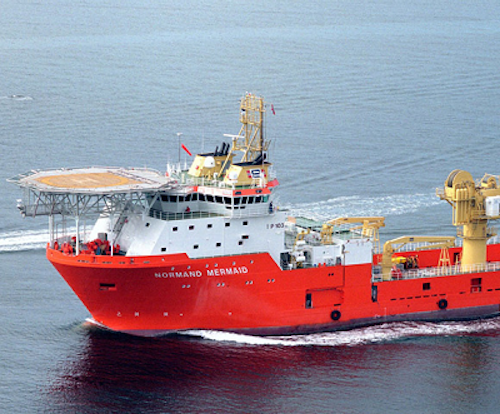 Offshore staff
STAVANGER, Norway - Ocean Installer has been awarded its first call-off contract under a framework agreement with ExxonMobil Exploration & Production Norway AS (EEPNAS) for subsea well tie-back, engineering, IRM, ROV, and associated services at the Balder field.
The call-off contract comprises fabrication and installation of electrical distribution unit, mud mat, transportation and installation of an 8-in. production flexible jumper with 2.5-in. gas lift jumper (piggyback), and several hydraulic and electrical flying leads. The contract also includes an option to perform a similar work scope in 2Q 2016.
The project is managed from the Ocean Installer Stavanger office. Onshore preparations started mid-April 2015 and offshore work will take place in July 2015. Ocean Installer will be utilizing theNormand Mermaid for the installation work offshore.
The Balder field is located in blocks 25/10 and 25/11 in the Norwegian sector of the North Sea, approx. 190 km (118 mi) west of Stavanger at a water depth of 125 m (410 ft).
06/16/2015